Iranian President: Initial Steps on Nuclear Talks Likely in New York
TEHRAN (Tasnim) – Iran's president who earlier shifted the responsibility for nuclear talks to the foreign ministry said the initial steps regarding nuclear talks may be taken in New York on the sidelines of the UN General Assembly and that they would later continue with the six world powers.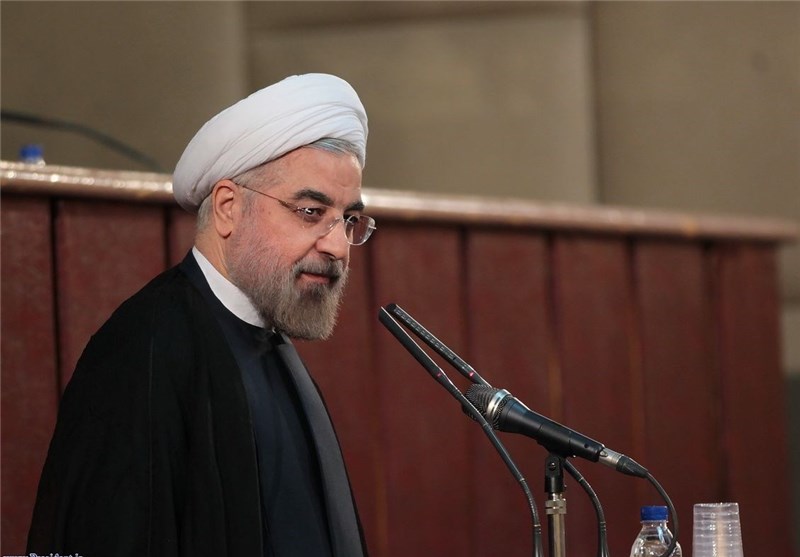 "Initial steps in the future on the nuclear talks may be taken in New York, and then these talks will be pursued at Group 5+1 level," the president said at the Friday Prayer Leaders conference in Tehran on Tuesday.
Referring to his government's activities in foreign policy and nuclear issue fields, he said, "The government will pursue the nuclear issue on the basis of sound logic, wisdom and prudence without compromising people's rights."
He also called on the West and the enemies of the Iranian nation to change their approach towards the Islamic Republic, saying, "The enemies should know the government talks the language of prudence, that people talk the language of respect together with resistance and steadfastness, and should realize that if they did not talk with respect, there would be no achievement."
The West could gain nothing if it resorted to pressure and sanctions against the Iranian nation, President Rouhani said, but added, "If the western governments speak the language of respect, logic, reason and mutual interests, then our government, too,will be quite ready to respond in kind, and will use all our potentials in this area."
The United States and the European Union have imposed illegal unilateral sanctions against Iran over the false claim that Iran's nuclear energy program might include a military component.
Iran rejects the allegation, arguing that numerous inspections of its nuclear sites by the IAEA have invariably failed to find any diversion towards military purposes.
Iran, a signatory to the Non-Proliferation Treaty, considers nuclear enrichment an inalienable right, and has on numerous ocassions reiterated that it wants nuclear energy for purely peaceful purposes, and that it is on religious, ethical and practical grounds opposed to nuclear weapons.