Spokesperson: Iran Condemns Arbitrary Red Lines
TEHRAN (Tasnim) – A single country's red line against Syria is not considered the international community's red line and the international organizations should not permit a country's stand to become their red lines, Iranian Foreign Ministry spokeswoman said Tuesday.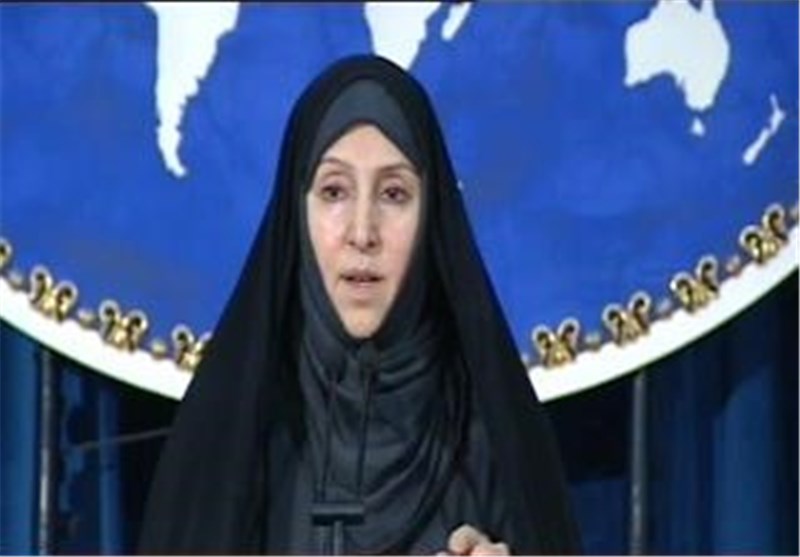 Iran has held negotiations and consultations with the regional countries and will use these diplomatic talks to prevent any type of militarism in the region, because ramping up tensions could spiral the situation in the region out of control, said Marziyeh Afkham.
She criticized the US for its claim that Syria has crossed a red line, and said, "No country is entitled to announce red lines for itself, as the red line of a single country is not the red line of the international community."
US President Barack Obama said last year that any use of chemical weapons by the Syrian government would be a "red line." They US accuses forces loyal to Syrian President Bashar al-Assad of carrying out a chemical attack near Damascus on August 21, but the government denies any involvement and blames the rebels for the attack.
The foreign ministry spokeswoman reiterated that Iran is against instability and conflict in the region and expressed hope that the region would proceed towards a more positive atmosphere.
After several tense days in which the specter of war hanged over an anxious Middle East, hope seems to have appeared on the horizon.
The Syrian government said Monday it welcomed the Russian proposal to avoid a US military strike by placing its chemical weapons under international monitors.
The US has been pressing for military action on Syria since the suspected chemical weapons attack.
But now US President Barack Obama says he will put off plans for a US military strike against Syria if the country agrees to place its chemical weapons stockpile under international control.