Iran Will Make Every Effort to Avert War on Syria: Envoy
September, 10, 2013 - 16:24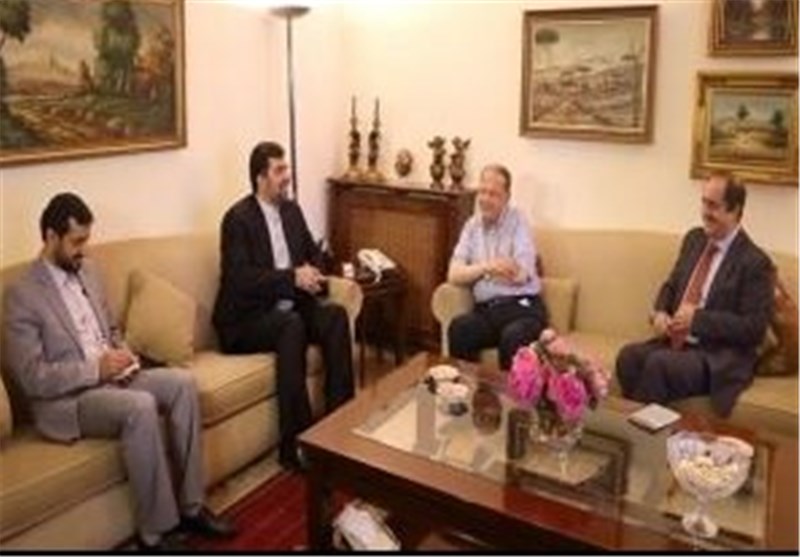 TEHRAN (Tasnim) – Iran's ambassador to Lebanon and head of the Free Patriotic Movement Michel Aoun met in Beirut to exchange ideas on the latest regional developments and the efforts by the US and its allies to use military force against Syria.
Iran's ambassador, Ghazanfar Roknanadi, said his country would do its utmost to prevent a war in the region, and called on all international as well as non-governmental organizations to use everything in their capacity to prevent a "humanitarian catastrophe" in the region, and warned that failing this the flames of war would engulf the whole region.
Michel Aoun, too, appreciated Iran's stances on Lebanon, reiterating, "Iran has always tried to strengthen national unity, peace and stability among the entire Lebanese political parties."
Lebanon, the smallest of Syria's neighbors, has received the largest number of Syrian refugees who have fled civil war in their country. The more than 700 thousand refugees in Lebanon have put a huge burden on the host communities and stretched government resources.