Senior Cleric: Wars Easy to Start, Difficult to End
TEHRAN (Tasnim) – A senior Iranian cleric warned the US and its allies against any decision to take military action on Syria, saying it takes only a few missiles to start a war, but terminating one could prove to be a difficult task.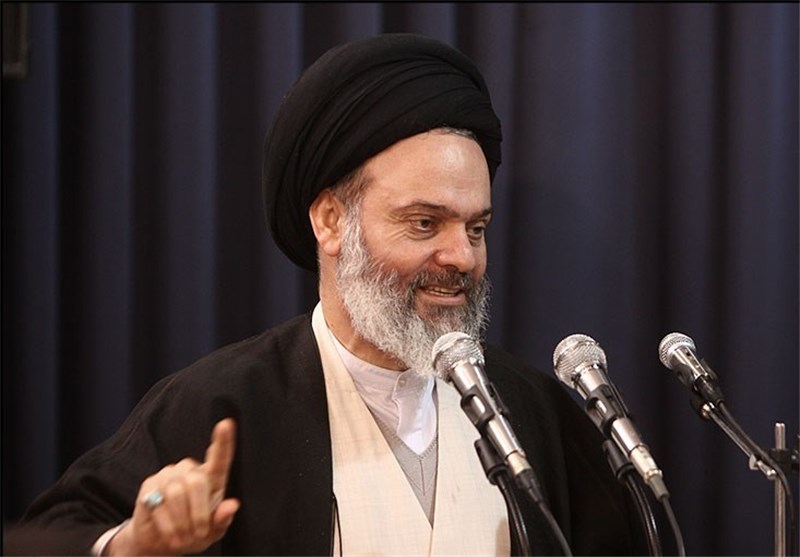 "It is easy to start a war, all it needs is to fire a couple od missiles, but continuing with it and bringing it to an end are very difficult issues," Ayatollah Seyed Hashem Hosseini Bushehri told Tasnim on Tuesday.
He also stated that a possible war in Syria could spread insecurity in the region and at the same time put "the bases of US and its allies in harm's way."
The Iranian cleric further pointed to Washington's previous military campaigns in the past, saying US invasion and occupation of Afghanistan and Iraq put pressure on the American nation and also damaged the two regional countries.
In relevant remarks last month, Supreme Leader of the Islamic Revolution Ayatollah Seyed Ali Khamenei stressed that military intervention in Syria will be harmful to the US, and noted that meddling of trans-regional countries in the region will only result in more antipathy towards them.
"If such a move (possible attack on Syria) takes place, the Americans will surely suffer losses just like (their) interference in Iraq and Afghanistan," Ayatollah Khamenei pointed out.
The US has been pressing for military action on Syria since a suspected chemical weapons attack in the suburbs of Damascus on August 21 which it blames on the forces loyal to Syrian President Bashar al-Assad.
The government of Syria has denied involvement and said the rebels were responsible.
Three polls out Monday, by CNN/ORC International, the Pew Research Center, and the Washington Post/ABC, indicated a strong majority of Americans do not want a congressional resolution to pass, and 63 percent or more oppose air strikes.