FM Rules out Plans for Direct Iran-US Talks in New York
September, 11, 2013 - 18:17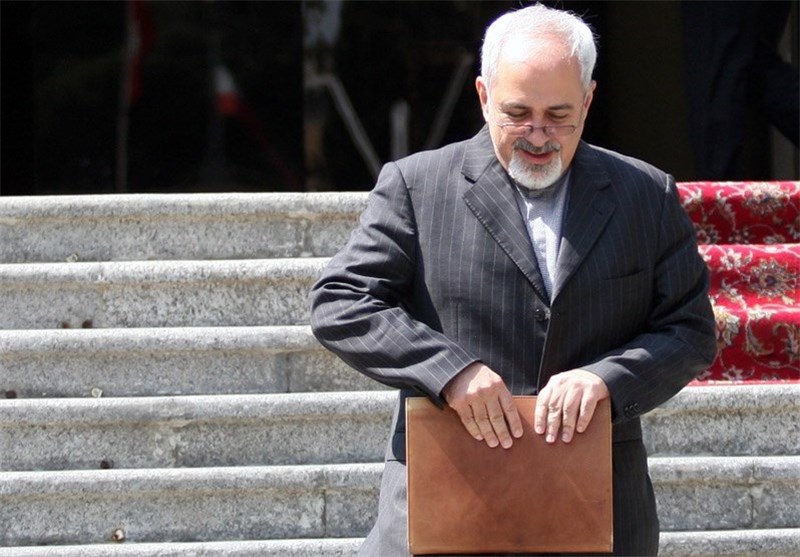 TEHRAN (Tasnim) – Iranian minister of foreign affairs ruled out the possibility of any "direct meeting" with US officials on the sidelines of the forthcoming United Nations General Assembly in New York.
"There is no plan for a direct meeting with US officials," Mohammad Javad Zarif said on the sidelines of the Iranian cabinet's weekly session here in Tehran on Wednesday.
The sixty-eighth session of the United Nations General Assembly is to convene this month in New York, where the Iranian President Hassan Rouhani is also scheduled to attend.
Zarif, however, stated that since the US is a member of the Group 5+1 (the five permanent UN Security Council members plus Germany), it has had talks with Iranian officials at that level, adding if the Americans "are ready to forge ahead with a political resolve in the Group 5+1, we will negotiate with the group in which the Americans are also present."
On a future framework for talks with G5+1, Zarif said that his ministry will determine "how and at what level" the nuclear talks would go on based on the readiness of the foreign side to enter into "serious and time-limited" talks with the Islamic Republic.
Zarif said the arrangements for his meeting with EU foreign policy chief on the sidelines of the UN general assembly were made after President Rouhani put foreign ministry in charge of nuclear negotiations.
Iran and G5+1 have held several rounds of talks on a range of issues, with the main focus being on Tehran's nuclear energy program.
They wrapped up their latest round of negotiations in April in the Kazakh city of Almaty. An earlier meeting had been held in Almaty in February.
Iran, a signatory to the Non-Proliferation Treaty, considers nuclear enrichment an inalienable right, and has on numerous occasions reiterated that it wants nuclear energy for purely peaceful purposes, and that it is on religious, ethical and practical grounds opposed to nuclear weapons.