Japan on High Alert for Disputed Islands Anniversary
TEHRAN (Tasnim) - Japan's coastguard said it was "on high alert" Wednesday, a year to the day since Tokyo nationalised islands that China says it has owned for centuries.
September, 11, 2013 - 17:49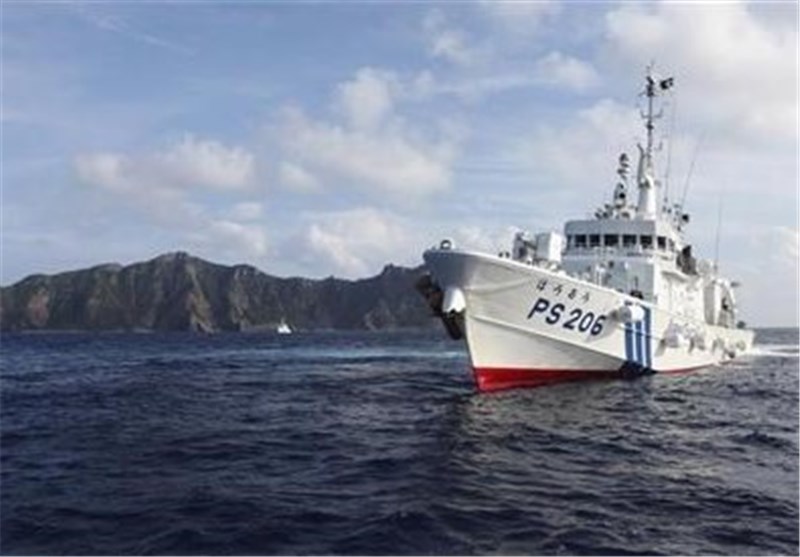 Often-testy ties have soured dramatically over the last 12 months, with frequent confrontations between official ships from Asia's two largest powers.
On Tuesday, Tokyo said it had not ruled out stationing officials there, provoking an ominous warning from Beijing that Japan "must be prepared to bear the consequences of this provocation".
"We are on high alert as today marks the first anniversary of the nationalisation of the Senkaku islands," coastguard official Yuma Miyako told AFP, referring to the Tokyo-controlled islands claimed by China as the Diaoyus.
Since last September, official Chinese vessels have regularly traversed the waters -- China said Tuesday it had carried out 59 such "patrols" -- each time being warned off by Japanese ships, and the two nations' militaries have shadow-boxed in international waters and international skies.
Tokyo says it nationalised the islands as a way to take the sting out of a potentially explosive attempt to buy them by nationalists, who talked of developing them for tourism.
It was somewhat wrong-footed by the vehemence of Beijing's response, which saw violent protests erupt across China and diplomatic ties frozen, badly affecting a huge trade relationship on which both countries depend.
A change of government in Tokyo that made hawkish nationalist Shinzo Abe prime minister did little to soothe matters.