Iranian President Meets Tajik, Mongolian Counterparts
TEHRAN (Tasnim) – Iranian President Hassan Rouhani met with his counterparts from Tajikistan and Mongolia this morning, as part of his two-day visit to Kyrgyzstan to attend the Shanghai Cooperation Organization (SCO) summit.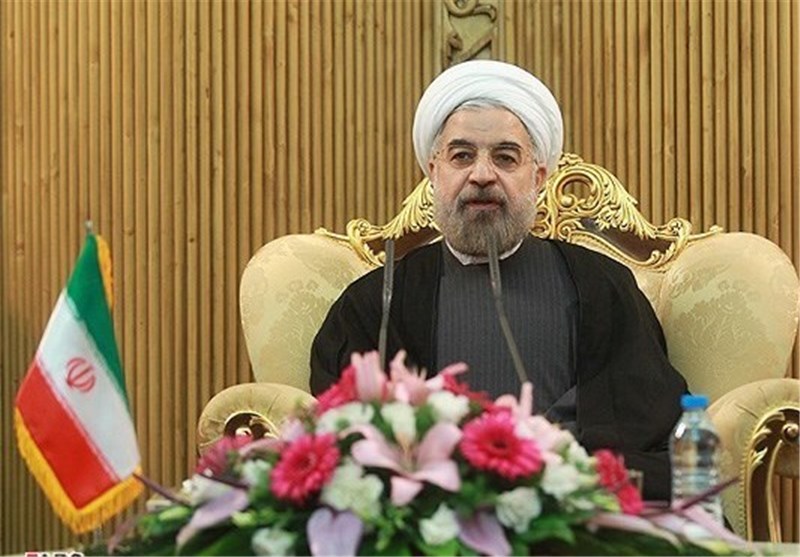 The Iranian chief executive, who is in the Kyrgyz capital city of Bishkek in order to attend the 13th annual summit of the Shanghai Cooperation Organization, had separate meetings with Tajik and Mongolian presidents on Friday morning.
Measures to further deepen bilateral relations, as well as ways to enhance regional cooperation were among the major topics in negotiations between Rouhani and his Asian counterparts.
In separate developments on Thursday, President Rouhani had also met with presidents of Kyrgyzstan, China, Afghanistan and Kazakhstan.
He is also due to meet Russian President Vladimir Putin today.
Kyrgyzstan holds the current rotating presidency of the SCO.
The Shanghai Cooperation Organization is a political, economic and military organization which was founded in 2001 in Shanghai by the leaders of China, Kazakhstan, Kyrgyzstan, Russia, Tajikistan, and Uzbekistan.
Iran, Pakistan, Afghanistan, India, and Mongolia are observer states of the SCO.