Putin: Syria's Joining Chemical Arms Pact Positive
TEHRAN (Tasnim) - Russia welcomes Syria's decision to join the Chemical Weapons Convention, which is aimed at prohibiting chemical weapons use, President Putin said.
September, 13, 2013 - 13:55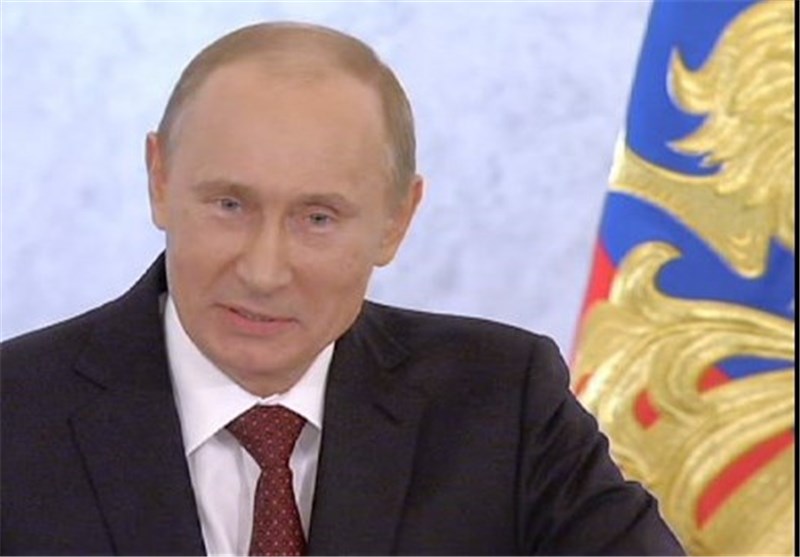 "I think we should welcome this decision of the Syrian leadership and I would like to hope that this will be an important step in dealing with the crisis," Putin said.
According to a report by RT, Russia's President stated, "This confirms the serious intentions of the Syrian partners."
"We consider intolerable any foreign military intervention into this country without the UN Security Council sanctions."
He also stressed, "The efforts that have been recently made have permitted to decrease the direct threat of a military operation."
In a statement late on Thursday, the spokesman for the UN secretary-general Ban Ki-moon said that "The secretary-general has today received a letter from the government of Syria, informing him that President Assad has signed the legislative decree providing for the accession of Syria to the Convention ... on chemical weapons of 1992."
"In their letter, the Syrian authorities have expressed their commitment to observe the obligations entailed by the convention even before its entry into force for Syria."
The statement added that the secretary general "hopes that the current talks in Geneva will lead to speedy agreement on a way forward which will be endorsed and assisted by the international community", a reference to discussions between Russia and the United States in the Swiss City.
The statement came after Assad said in an interview with a Russian television channel that he was ready to sign the law. Excerpts of the interview with Rossiya-24 were released to state news agencies but it has yet to be broadcast.