Rafsanjani Urges Scientific Growth for Thwarting Western Sanctions
TEHRAN (Tasnim) – Chairman of Iran's Expediency Council lauded the country's progress in scientific and technological fields, and described the scientific growth as a prerequisite to attain self-sufficiency in the face of foreign-imposed sanctions.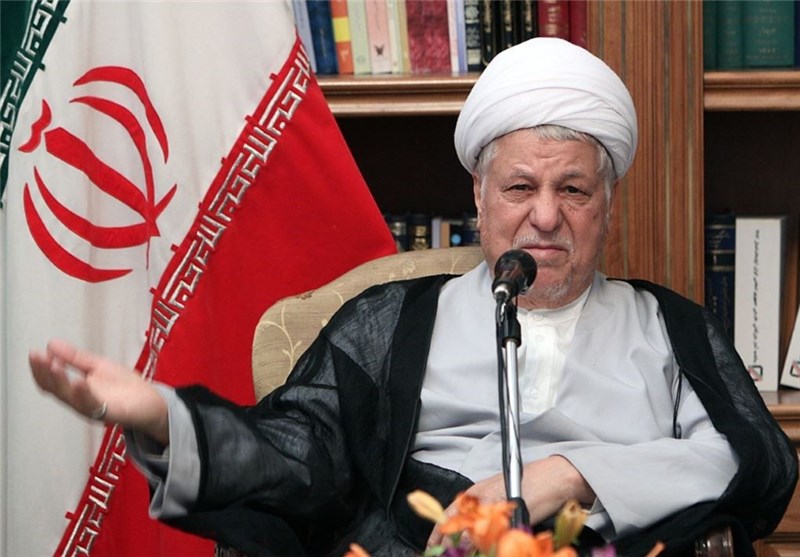 Iran has managed to make great scientific and technological progress, Hashemi Rafsanjani said on Friday, adding, "Given the atmosphere of (anti-Iran) sanctions, the issue (scientific advancement) is absolutely vital for attaining self-sufficiency and independence from foreign countries."
Making his comments after a 3-hours-long visit to a scientific exhibition at Iranian Presidential Center for Innovation and Technology Cooperation (CITC) here in Tehran, Rafsanjani called on all Iranian scientists, the intelligentsia and academic organizations to strive to turn the country into the forerunner of scientific development in all fields.
In relevant remarks in August, Supreme Leader of the Islamic Revolution Ayatollah Seyed Ali Khamenei had also praised Iran's eye-catching progress in scientific fields, saying that the growth was much greater than the world's average.
"Iran's scientific growth during the past 12 years was 16 times more than before and Iran's scientific growth is 13 times greater than the world's average rate," the Leader pointed out at the time.
The Leader also denounced some western states for their attempts to hinder Iran's scientific progress by imposing illegal sanctions against the country.
"Contrary to its claims, the hostile and obstinate front formed against the Islamic establishment and the Iranian nation, is made up of only a few western domineering countries, and spares no efforts to impede Iran's scientific progress," Ayatollah Khamenei underlined.
The Leader further called for the continuation of the country's scientific progress, saying a part of the current sanctions and pressure against Iran is meant to prevent the Iranian nation from achieving scientific progress.