Iran Renews Call for N. Disarmament, Elimination of Chemical Arms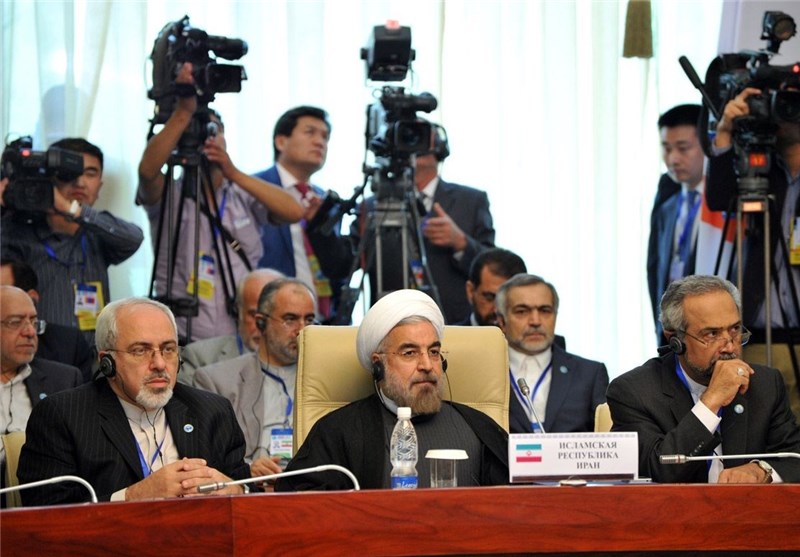 TEHRAN (Tasnim) – Iranian President Hassan Rouhani used the SCO summit to voice Tehran's steadfast opposition to weapons of mass destruction (WMDs), nuclear and chemical weapons in particular.
Addressing the 13th annual summit of the Shanghai Cooperation Organization (SCO) in Kyrgyz capital city of Bishkek on Friday, Rouhani called for nuclear disarmament, and said, "The Islamic Republic of Iran considers nuclear disarmament and non-proliferation as necessary for the international peace and stability."
He said Iran is committed to the Non-Proliferation Treaty (NPT) based on Tehran's legal undertakings and religious and moral teachings, as well as its strategic considerations.
Rouhani, however, reiterated that Iran "underlines and insists on all (NPT) members' undeniable rights to access peaceful nuclear technology."
As regards chemical weapons, the Iranian president said Iran, as the greatest victim of the chemical weapons, is against "any kind of production, stockpiling and using" these weapons.
He pointed to the Russia's initiative to end chemical weapons crisis in Syria, and said, "Iran … wants dismantlement of all weapons of mass destruction in the region and, thus, sees the Russian initiative as proper start to that end."
Earlier, the United Nations said that President Bashar al-Assad signed a decree stating that Syria will accede to international law on the prohibition of chemical weapons.
In a statement late on Thursday, the spokesman for the UN secretary-general Ban Ki-moon said that "the UN secretary-general has today received a letter from the government of Syria, informing him that President Assad has signed the legislative decree providing for the accession of Syria to the Convention ... on chemical weapons of 1992."
"In their letter, the Syrian authorities have expressed their commitment to observe the obligations entailed by the convention even before its entry into force for Syria," the statement noted.
The statement came after Assad said in an interview with a Russian television channel that he was ready to sign the law.
"Syria is placing its chemical weapons under international control because of Russia. The US threats did not influence the decision," Interfax quoted Assad as saying.