4 Dead, Thousands Evacuated as Colorado Flooding Cuts Off Mountain Towns
TEHRAN (Tasnim) - Floodwaters cascaded downstream from the Colorado Rockies, spilling normally scenic mountain rivers and creeks over their banks and forcing thousands more evacuations in water-logged communities beset by days of steady rain.
September, 14, 2013 - 12:07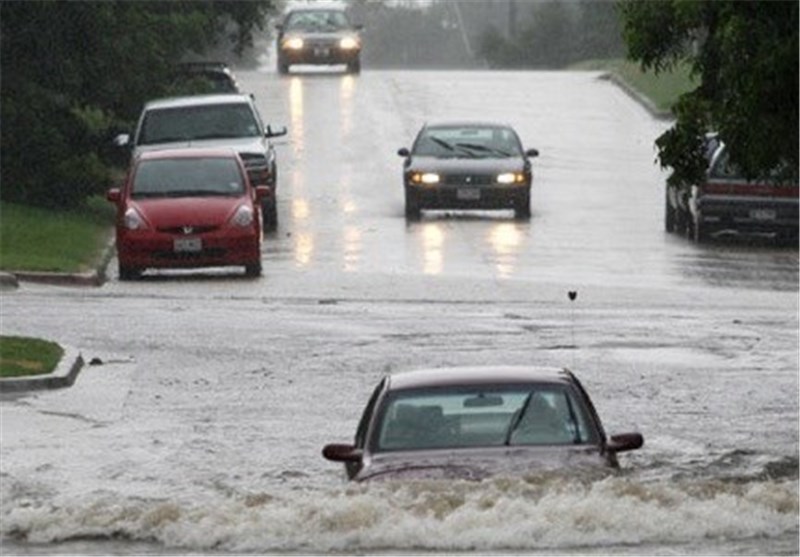 The relentless rush of water from higher ground turned whole towns into muddy swamps and threatened to strand hikers and some rural residents into the weekend. In at least one community, pressure from the descending water caused sewer grates to erupt into huge black geysers.
All the while, rain continued to fall, causing flooding across a wide rugged area stretching from Denver to Fort Collins, Foxnews reported.
The overflowing St. Vrain River cut the town of Longmont in half. Evacuation requests were issued for some neighborhoods, all major roads were closed and several thousand homes and businesses were without power.
National Guard troops were working to evacuate more people who had become stranded in Lyons and other communities in the foothills.
About 60 miles of Interstate 25 east of Loveland were closed Friday from north of Denver to Fort Collins because of flooding from the St. Vrain and Big Thompson rivers, transportation officials said.
So far, at least four people have been killed and another was missing. Hundreds more were forced to seek emergency shelter up and down Colorado's heavily populated Front Range, which has received more than 15 inches of rain this week, according to the National Weather Service.
That's about half the amount of precipitation that normally falls in the foothills near Boulder during an entire year.