Official: IRGC Ready to Counter Enemy Soft War
September, 14, 2013 - 11:35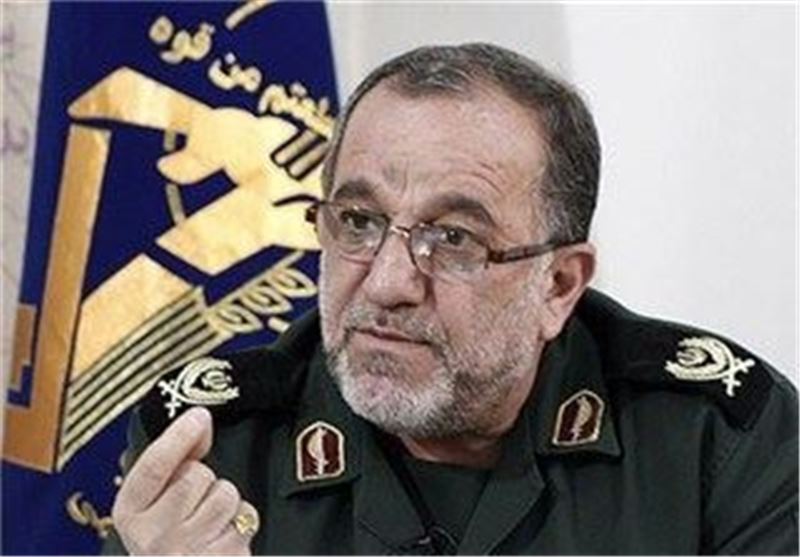 TEHRAN (Tasnim) – An official with the Islamic Revolution Guards Corps stated that the IRGC is fully prepared to neuter any threat, particularly the enemies' ongoing soft war against the Islamic Republic.
"The IRGC deems itself duty-bound to be ready in the face of any threat," General Mohammad Ali Asudi, a cultural official at the IRGC, told Tasnim News Agency on Saturday in the Iranian holy city of Qom.
"The threat that is posed to the (Islamic) revolution and people of the country today is the soft war," the Iranian general warned.
He also added that the IRGC forces have carried out "fundamental planning" both to fight and prevent the soft war, and that all soft-power factors have been employed for an all-out confrontation with soft war.
General Asudi further pointed to a conference held last year in order to study the procedures of tackling the soft war, saying, "It is on our agenda to hold the second conference on countering the soft war."
In separate comments in August, Asudi had stated that Iran has adopted various measures to counter the ongoing soft war "waged by the enemies."
"At present, more than 17,000 active (IRGC) members in various cultural spheres are ready to serve the Islamic society and counter the enemies' soft war," he said at the time.
Earlier this year, Iran launched a base to counter soft war by hostile powers.
The base is tasked with policy making in the state and military affairs to counter the soft war (tactics) of the enemies of the Islamic Republic in a concerted manner.
Soft war is a term used by Iranian officials to refer to the cultural invasion and soft intelligence tactics used by foreign countries deemed hostile toward Iran.
The center, which has been staffed by officials from the armed forces as well as from other state organizations, seeks to coordinate issues concerning soft power and soft war in the armed forces and their relations with other state bodies.