1 Killed in Clashes between Supporters, Opponents of Mursi
TEHRAN (Tasnim) - At least one was killed and five others were injured on Friday in clashes between the supporters and opponents of ousted Egyptian President Mohamed Mursi in Alexandria governorate.
September, 14, 2013 - 12:18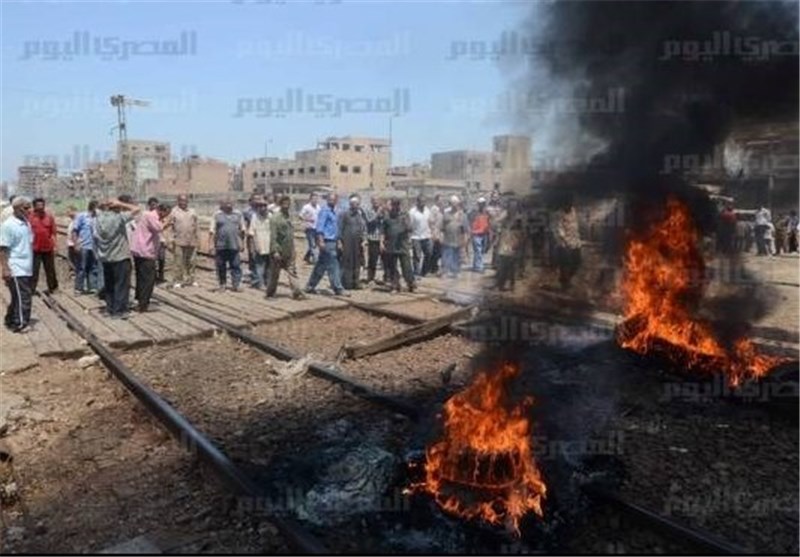 One supporter of Egypt's Muslim Brotherhood (MB) was killed during the clashes in Seadi Gaber district in the middle area of Alexandria, Xinhua reported.
The supporters and opponents exchanged rocks and shootings, and the security forces managed to disperse them by force, the report said.
After Friday prayers, MB supporters staged rallies in different parts of Egypt in protest of what they described as a "military coup" that ousted Mursi.
The demonstrators chanted anti-police slogans and held yellow sheets with four fingers, which became a symbol of the Rabaa al-Adawiya sit-in dispersed on Aug. 14.
The protests were called on by a pro-Mursi bloc, "the National Alliance for Supporting Legitimacy," calling for reinstatement of their leader.
TV footage showed that some protesters chanted "Abdel Fatah is the butcher," referring to army chief Abdel Fatah al-Sisi, and some others carried flags with portraits of those killed in the clearing-up at Rabaa al-Adawiya Square last month.
The security forces have intensified its existence across the country, mainly in the Nasr city in Cairo and some important squares in Delta cities and canal cities, the main spots where Mursi's supporters stage regular protests.