Former DM: US Lacks Logic behind Military Action on Syria
TEHRAN (Tasnim) – Former Iranian defense minister said Washington has failed to take military action against Damascus since there was no strong logic behind its military intervention in Syria.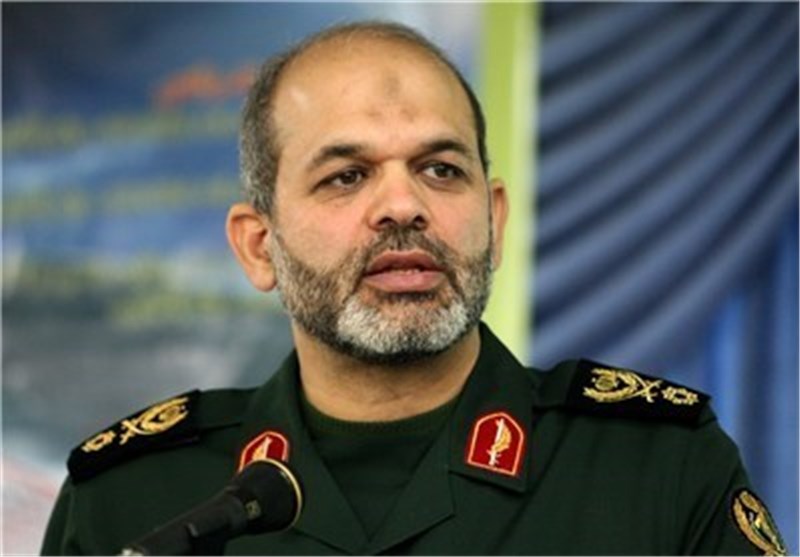 "Americans did not and do not have any logic to wage attack on Syria, accordingly they could not carry out their plot for military strike," Brigadier General Ahmad Vahidi said on Saturday, here in Tehran.
He also added that US retreat from military action against the Arab country was a telling sign of Washington's "failure in its discourse (to Justify war)."
The ex-minister further reaffirmed that Iran's support for Syria is not time-bound, saying, "Iran supports those who are on the front line of the resistance (movement)."
The US had been pressing for military action on Syria since a suspected chemical weapons attack in the suburbs of Damascus on August 21, which it blamed on the forces loyal to Syrian President Bashar al-Assad.
The government of Syria has denied involvement and said the rebels were responsible.
But the simmering tensions started to cool after Russia, on Monday, proposed that Syrian stockpile of chemical weapons come under control of the international community for final destruction. Later, US President Barack Obama put on hold his plans for a military attack on Syria, and now Russia and the US have agreed on a proposal to eliminate Syria's chemical weapons arsenal.
Iranian officials have in recent weeks voiced their strong opposition to any military actions against Syria and pledged full support for the Syrian nation.
In a statement issued on September 4 and signed by 170 parliamentarians, Iranian lawmakers expressed their strong opposition to any hostile move by the US and its allies against Damascus, adding that they are ready to back the resistance front and give their unwavering support to the Muslim nation of Syria.
The statement also added that the US and westerners were after undermining the resistance movement in the Middle East with the aim of supporting the "usurping Zionist regime" of Israel.