Iran Welcomes Syria's Accession to Chemical Treaty
TEHRAN (Tasnim) – Iran on Sunday welcomed Syria's decision to join the Chemical Weapons Convention (CWC) but at the same time urged the international community to exert pressure on the Zionist regime of Israel to join the international convention.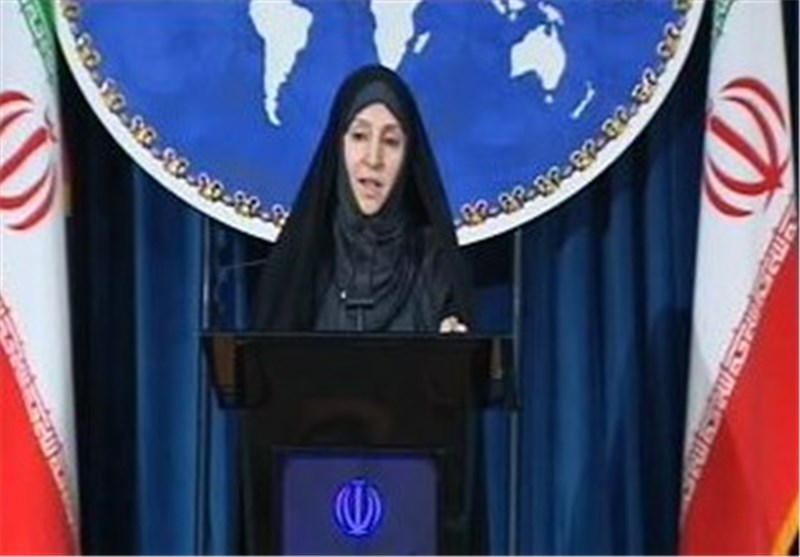 On Thursday, Syria's UN Ambassador Bashar Jaafari stated that Syria had "legally" become a full member of the global anti-chemical weapons treaty.
This followed President Bashar Assad signing a legislative decree that "declared the Syrian Arab Republic approval to accede to the convention," while Syrian Foreign Minister Walid Muallem had written to the Organization for the Prohibition of Chemical Weapons (OPCW) to notify them about accession.
Speaking on Sunday, Iranian Foreign Ministry Spokeswoman Marziyeh Afkham welcomed the Syrian move.
She, however, voiced concern about Israel's refusal to join international conventions which prohibit weapons of mass destruction (WMDs), including CWC, and noted, "We asked the UN Security Council and the international community to take serious measures for the (Israeli) regime to accede to the Chemical Weapons Convention."
On Saturday the UN said it had received all documents necessary for Syria to join the chemical weapons convention and that Syria would come under the treaty in 30 days starting on October 14. While the OPCW is to consider Syria's inquiry in the following week.