Damascus to Comply with UN on Arms Plan
TEHRAN (Tasnim) - Damascus will commit to a US-Russian plan to eradicate its chemical weapons once it has United Nations approval, Syria's information minister said Sunday, adding that the government had already begun preparing relevant documents.
September, 16, 2013 - 10:58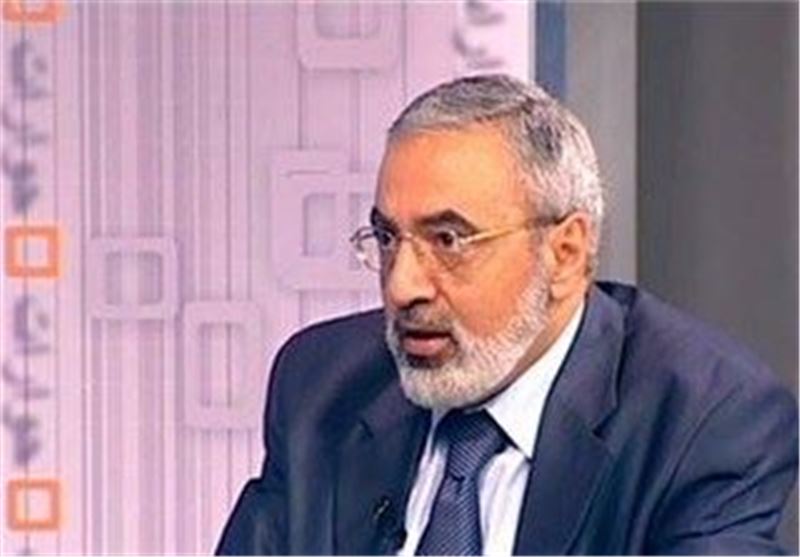 "Syria is committing itself to whatever comes from the UN," Omran al-Zoabi told ITV News.
"We accept the Russian plan to get rid of our chemical weapons. In fact we've started preparing our list."
"We are already documenting our papers and we have started to do our job," he stated, adding, "We don't waste time."
His comments come a day after US Secretary of State John Kerry and his Russian counterpart Sergei Lavrov announced an ambitious deal to dismantle and destroy Syria's chemical arms stockpile by mid-2014, AFP reported.
Syria will implement the US-Russian deal when it "turns into something more concrete" following a UN Security Council vote, Zoabi declared.
"For 40 years Syria has always been trusted once it has committed itself."
Zoabi vowed that war-torn Syria would "absolutely" grant access to weapons inspectors, saying the country "respects and honours what it says."
"We take this agreement very seriously," the minister said.
Kerry met Israeli Prime Minister Benjamin Netanyahu on Sunday to brief him on the plan.
After the talks, Kerry warned Damascus that the threat of force remained if the US believed Syria was not committed to the plan and was only using it to stave off strikes.
Zoabi responded by stating that "Syria also doesn't want to see games.
"These are serious issues," he told the news channel. "Millions of people are involved. Building trust needs two partners."
He warned that US talk of strikes was a "threat against the whole region" which carried "a smell of aggression."
Syria was also "angry" that the United States was offering help to rebel forces, who Zoabi called "armed groups and the terrorists."
When asked what was in the deal for Syria, the minister replied: "We have helped the whole region avoid a war."