Over 50 Dead, 120 Wounded in Car Bombings across Iraq
TEHRAN (Tasnim) - At least 58 people have been killed and 120 wounded in terrorist attacks throughout Iraq on Sunday.
September, 16, 2013 - 10:52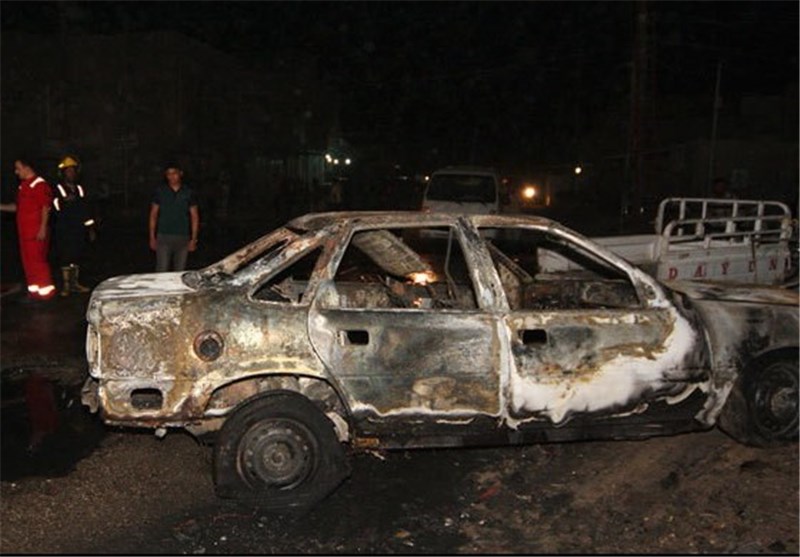 Most casualties were recorded in the city of Hillah, near the capital Baghdad, where twin car bombs set off near a busy market killed fifteen people and wounded 29 more, according to an unnamed official who spoke with news agencies.
In total more than half a dozen predominantly Shiite-majority cities in the south and center of the country experienced fatal attacks.
In Iskandariyah, 50 kilometers to the south of Baghdad, a bomb was set off in a car park, killing four people, RT reported.
In next-door Karbala, a car bomb went off on a street of workshops, killing five more and wounding at least 25.
Nine more are dead and 44 wounded as a result of five separate car bombs in and around Kut, near the southern border of the country, local police have reported.
Three members of a government convoy were also killed in a Baghdad suburb, after another remote car-bomb detonation.
Although no one has taken responsibility for the violence, the use of simultaneous car bomb blasts and likely Shiite targets bear the fingerprints of The Islamic State of Iraq and Levant (ISIL), a group formed earlier this year after the Syrian and Iraqi Al-Qaeda affiliates merged.
The United Nations has said that more than 800 people died in sectarian violence last month, and the death toll for the entire year has exceeded 5,000.