Fresh Rains Hamper Colorado Flood Rescue
TEHRAN (Tasnim) - A new wave of rain is threatening to hamper airlifts from flooded areas still out of reach in the US state of Colorado.
September, 16, 2013 - 13:40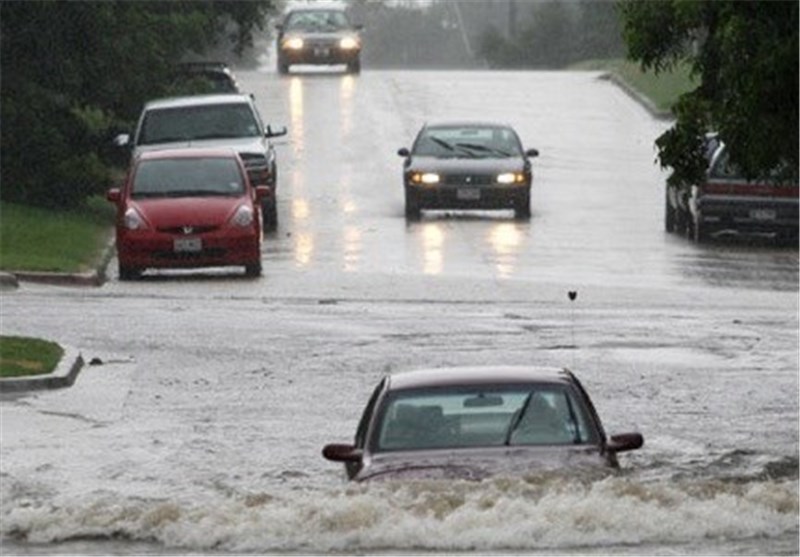 The widespread flooding has killed at least seven people, officials said on Sunday, as the search for people stranded from the Rocky Mountain foothills to the plains of northeastern Colorado grew more difficult.
About 1,500 homes have been destroyed and another 17,500 damaged, according to an initial estimate released by the Colorado Office of Emergency Management on its website.
In addition, 11,700 people have left their homes, and a total of 1,253 people have not been heard from, state emergency officials said.
Four people in Boulder County and one in El Paso are dead, and two women missing in Larimier County are missing and presumed dead.
President Barack Obama signed a disaster declaration on Saturday and ordered federal aid for the state.
Despite 1,750 people having already been rescued from communities and homes swamped by overflowing rivers and streams, numerous pockets of remain cut off from help, officials said.
Twenty military helicopters planned to expand the search from Boulder County east to Fort Morgan. But they were grounded as more rainstorms began on Sunday.
Al Jazeera's Jim Hooley, reporting from Boulder in Colorado, said on Sunday morning that heavy rain had already moved in.
"The rain is going to keep the rescue helicopters on the ground," he said.
The additional rain, falling on ground that has been saturated by water since Wednesday, created the risk of more flash-flooding and mudslides, according to the National Weather Service.