US, UK, French FMs to Meet in Paris
TEHRAN (Tasnim) - The US, French and British foreign ministers will meet in Paris on Monday for talks on Syria and a UN Security Council resolution forcing Syria to give up its chemical weapons, the French presidency said.
September, 16, 2013 - 15:45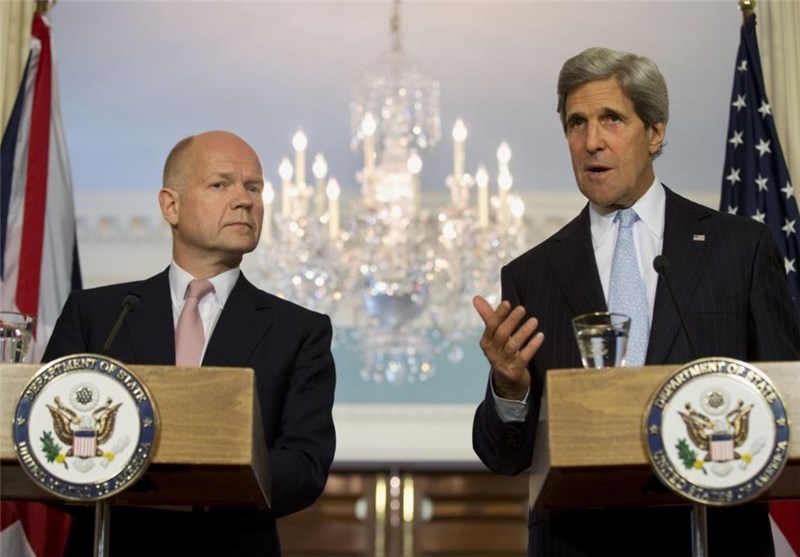 US Secretary of State John Kerry, French Foreign Minister Laurent Fabius -- who cancelled a visit to Mongolia for the talks -- and British Foreign Secretary William Hague will attend the working lunch, it said.
France said Friday that the Syrian government's announcement that it had joined a ban on chemical weapons was not enough and called for a binding UN Security Council resolution, AFP reported.
Syrian President Bashar al-Assad confirmed for the first time Thursday that Syria planned to relinquish its chemical arms under a Russian plan aimed at averting US-led military action against his government.
As a first step, Syria on Thursday filed documents at the United Nations seeking to join the international convention banning chemical weapons.
Ban will unveil the findings of a UN investigation team to the UN Security Council in New York at 11:15am (1515 GMT).