Spokeswoman: Obama's Letter to Rouhani for Congratulation
TEHRAN (Tasnim) – Iranian Foreign Ministry spokeswoman confirmed that President Hassan Rouhani has received a letter from his US counterpart, but added that it had nothing to do with the ongoing crisis in Syria.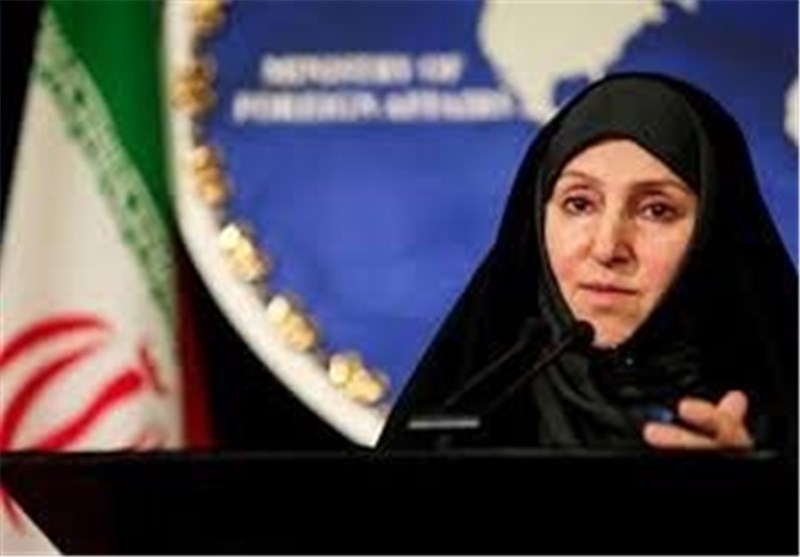 "The letter in question related to Mr. Obama's congratulations to Dr. Rouhani on his election as president," Marziyeh Afkham announced in her weekly press conference here in Tehran on Tuesday.
Her remarks came after Barack Obama, in an interview aired on ABC News on Sunday, confirmed for the first time that he had exchanged letters with Iranian President Hassan Rouhani.
Afkham further noted that the letter did not mention anything about Syria, but added, "He (Obama) made some points about the country (Iran), which will be discussed through the existing diplomatic channels."
In his televised interview, Obama said that the result of Syria's chemical weapons deal indicates that "there is the potential of resolving" Iran's nuclear issue.
The US president was referring to a deal between Washington and Moscow to put Syria's chemical weapons stockpile under international supervision and eliminate the weapons by mid-2014.
On Monday, Iranian Foreign Minister Mohammad Javad Zarif called on the US to stop threats against the country and said Tehran is ready to take confidence-building measures to prove the purely civilian nature of its nuclear program.
"We are ready to build the US confidence over the peaceful nature of Iran's nuclear program and want the US to show its honest determination to (establish) peace and drop the language of threat," Zarif told the Lebanese al-Mayadeen news channel.