President: Hegemonic Powers Seeking to Sow Sectarian Strife among Muslims
TEHRAN (Tasnim) – Iran's president said the hegemonic powers are after inciting religious rift among Shiite and Sunni Muslims in order to justify their presence and intervention in the region.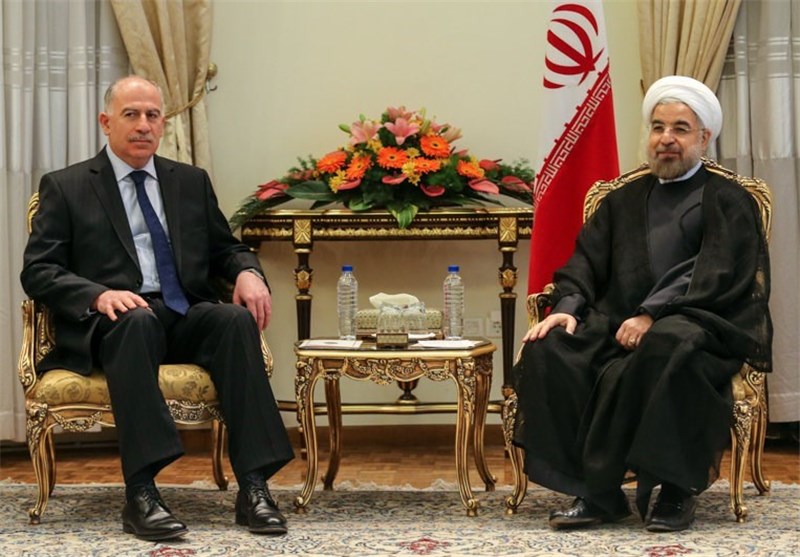 Hegemonic powers are continually fueling religious divisions with the aim of retaining their hegemony in the region, Iranian President Hassan Rouhani said in a meeting with Iraqi Parliament Speaker Osama al-Nujaifi, here in Tehran on Tuesday.
"Such powers are constantly after creating rifts among Shiite and Sunni (Muslims), while followers of different faiths have been living together in this region for long years in a brotherly manner," President Rouhani added.
He said only through solidarity, consultation and cooperation among regional countries, particularly between Iran and Iraq which have strong historical and cultural links, the "big plots" of the hegemons can be thwarted.
Nujaifi, for his part, underlined the friendly and brotherly relations between Tehran and Baghdad, and hailed the Islamic Republic for its efforts to resolve the regional problems and restore peace and stability.
Iran and Iraq, the two neighboring countries in the Middle East, share common concerns and enjoy amicable relations in many spheres.
On September 8, Zarif paid a visit to Iraq on his first foreign trip after taking office in August.
"I made my first (foreign) visit to Baghdad because Iran attaches significance to relations with its neighbors, particularly Iraq," Zarif told reporters as he arrived in Baghdad at the time.
The two countries also enjoy good trade ties. According to a recently published report, Iran exported $3.577 billion worth of commodities to Iraq in the last seven months of 2013, making it the biggest market for Iran's non-oil exports.