Brazil's Rousseff Calls Off State Visit to US over Spying
TEHRAN (Tasnim) - Brazilian President Dilma Rousseff called off plans for a state visit to Washington in October because of revelations that the United States spied on her personal communications and those of other Brazilians.
September, 18, 2013 - 12:14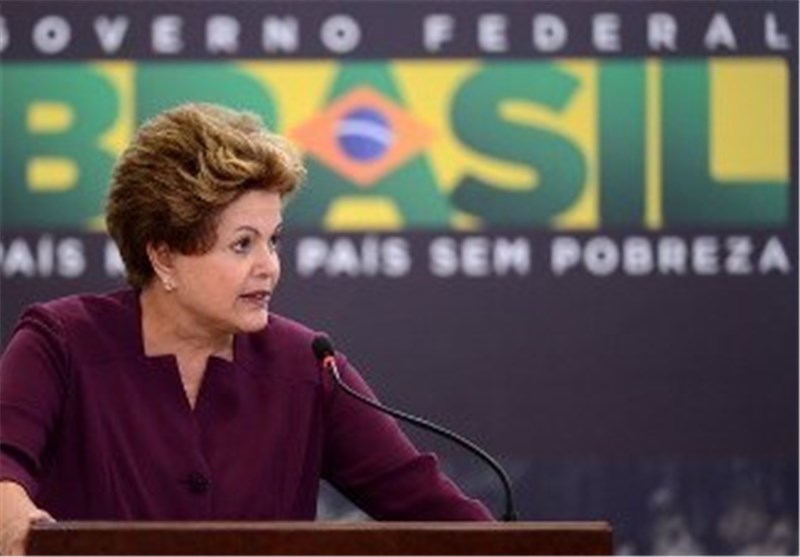 Rousseff's decision, which came despite a 20-minute telephone call from President Barack Obama on Monday night in an attempt to salvage the trip, is a big blow to relations between the two biggest economies in the Americas.
Both the White House and Rousseff's office billed the decision as a mutually agreed postponement, and said a state visit could take place at an unspecified later date. However, two officials with knowledge of Rousseff's decision told Reuters that such a visit was unlikely to happen anytime soon.
White House Spokesman Jay Carney said the presidents agreed on the phone the disclosures of alleged US intelligence activities could overshadow their meeting so they decided it would be best to postpone. But US moves to address the surveillance complaints may take months.
"As the President previously stated, he has directed a broad review of US intelligence posture, but the process will take several months to complete," Carney said.
Ties between Brazil and the United States had been improving steadily since Rousseff took office in 2011 and before the revelations that the US National Security Agency had snooped on emails, text messages and calls between the president and her aides. The spying revelations came from documents leaked by former NSA contractor Edward Snowden.
"Illegal surveillance practices intercepting the communication and data of citizens, companies and members of the Brazilian government constitute a serious affront to national sovereignty and individual rights, and are incompatible with democratic cooperation between friendly nations," the Brazilian government said in a statement.
In the absence of explanations and a "commitment to cease such surveillance activities, the conditions are not in place for the visit to go ahead as previously scheduled," it said.