President Rouhani: Iran Will Never Build Nuclear Weapons
TEHRAN (Tasnim) - Iranian President Hassan Rouhani said his country will never develop nuclear weapons and that he has full authority to negotiate with the West over Tehran's peaceful nuclear program.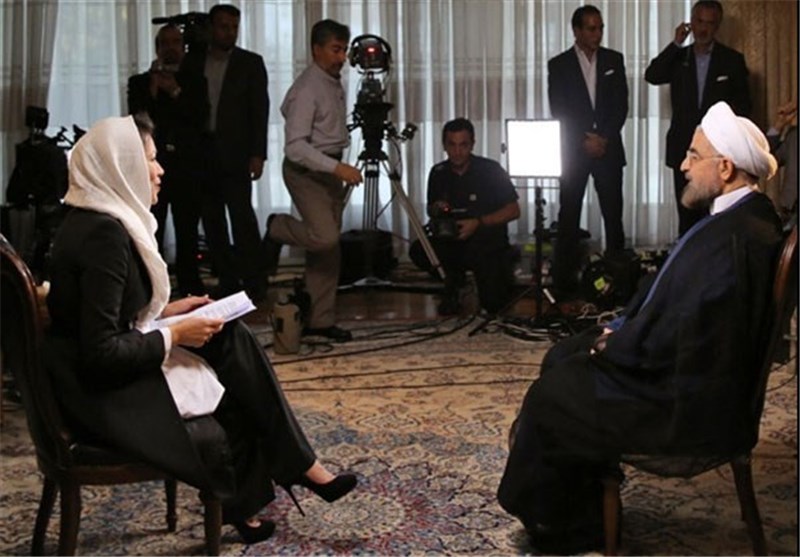 In an exclusive interview with American TV channel NBC in Tehran on Wednesday, Rouhani said his country would never build nuclear weapons and had never been after such weapons.
He also said his administration has full authority to make a deal with the West on Iran's peaceful nuclear energy program.
And he described a recent letter sent to him by US President Barack Obama as "positive and constructive."
This comes after US President Barack Obama said Washington was willing to test chances of dialogue with Iran.
"There are indications that Rouhani, the new president, is somebody who is looking to open dialog with the West and with the United States, in a way that we haven't seen in the past. And so we should test it," Obama said in an interview aired Tuesday by Spanish-language network Telemundo.
Obama had earlier told ABC News that he had exchanged letters with his Iranian counterpart.
Rouhani is expected to attend the 68th session of the United Nations General Assembly in New York next week.
Iran's Foreign Ministry Spokeswoman Marziyeh Afkham said on Tuesday there was no meeting with US officials on the agenda of President Rouhani's trip to New York.
But she added, "should the process within the framework of (the negotiations with) the Group 5+1 play out in such a way that a meeting is planned, that will be done within the noted framework."
The United States and some of its allies have repeatedly accused Iran of pursuing non-civilian objectives in its nuclear energy program.
Iran rejects the allegation, arguing that as a committed signatory to the Non-Proliferation Treaty (NPT) and a member of the IAEA, it is entitled to use nuclear technology for peaceful purposes.