Rouhani: Meeting Obama Not on UN Trip Agenda, but Everything Possible
TEHRAN (Tasnim) – Iranian President Hassan Rouhani said he has no plan to meet his US counterpart during his next week's trip to New York to attend the UN General Assembly session, but added that everything is possible in the world of politics.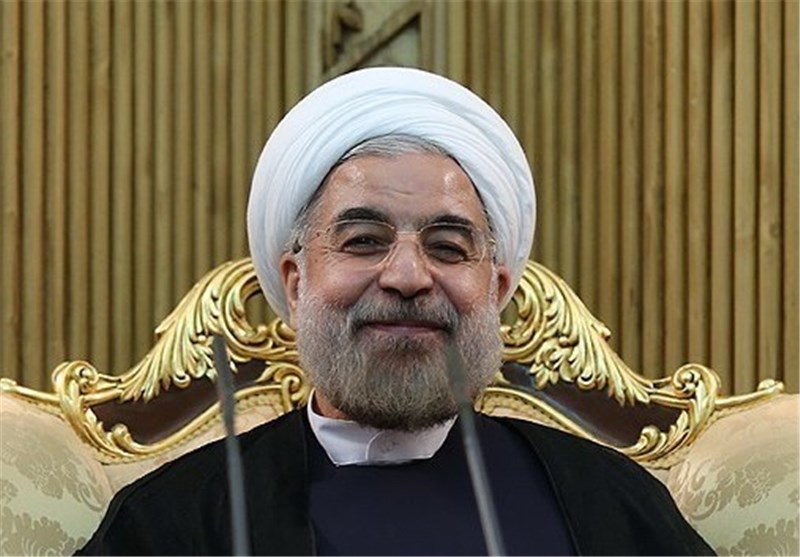 "Meeting Obama is not on the agenda of my trip, but everything is possible in the world of politics depending on the conditions that emerge," President Rouhani said in an exclusive interview with American TV channel NBC in Tehran on Wednesday, when asked about the possibility of a meeting with US President Barack Obama.
President Rouhani will travel to New York on September 22 to take part in the 68th session of the United Nations General Assembly, where he is scheduled to deliver a speech on September 24.
The Iranian chief executive also touched on his forthcoming trip's purposes, saying, "We want to explicitly express our stances towards foreign policy and international issues, including nuclear issues and regional issues in the United Nations General Assembly."
"We expect that the world would hear our voice very well," Rouhani explained.
The Iranian president's remarks came after Obama said Washington was willing to test chances of dialogue with Iran.
"There are indications that Rouhani, the new president, is somebody who is looking to open dialog with the West and with the United States, in a way that we haven't seen in the past. And so we should test it," Obama said in an interview aired Tuesday by Spanish-language network Telemundo.
Obama had earlier told ABC News that he had exchanged letters with his Iranian counterpart.
Iran's Foreign Ministry Spokeswoman Marziyeh Afkham said on Tuesday there was no meeting with US officials on the agenda of President Rouhani's trip to New York.
But she added, "should the process within the framework of (the negotiations with) the Group 5+1 play out in such a way that a meeting is planned, that will be done within the noted framework."