Rouhani: Tehran, Riyadh Willing to Remove Trivial Tensions
September, 19, 2013 - 17:52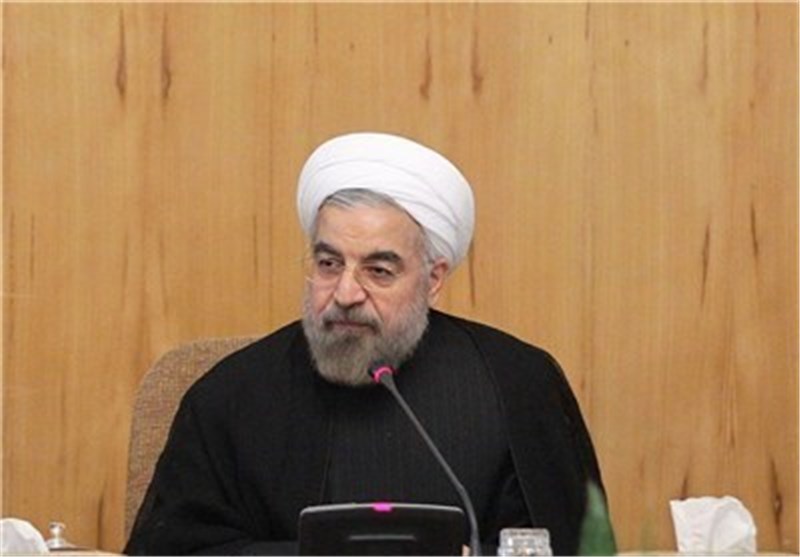 TEHRAN (Tasnim) – Iranian president hailed Saudi Arabia as a close friend of the Islamic Republic, and expressed both nations' willingness to smooth over "trivial tensions" that have strained bilateral relations.
Addressing a gathering of Hajj officials here in Tehran on Thursday, President Hassan Rouhani referred to Saudi Arabia as a "friend and brother" of Iran, and said that both sides are "willing to remove trivial tensions from the path (of bilateral ties) in order to fulfill bilateral and the Islamic world's interests."
He also added that Tehran and Riyadh have a lot of common interests and enjoy regional commonalities, and emphasized the need for upgrading the level of interactions between the two Muslim countries.
"This issue (expansion of ties) has been emphasized both in the Saudi king's congratulatory letter to me and in my letter to thank him," Rouhani added.
In relevant remarks on Tuesday, the Iranian president noted that improving ties and cooperation with the neighboring states is a top priority in Iran's foreign policy.
Also on August 12, Rouhani had reaffirmed his administration's commitment to pursue the policy of "constructive interaction" with other countries as a basis for Tehran's foreign policy.
He has announced on several occasions that his administration will try to "create new opportunities for the country, remove threats and pursue policy of détente and mutual trust".
President Rouhani also believes that his administration will pursue the policy of moderation in dealing with foreign countries and at the same time will safeguard Iranian national security.