Watchdog Begins Examining Syria Chemical File
September, 21, 2013 - 11:05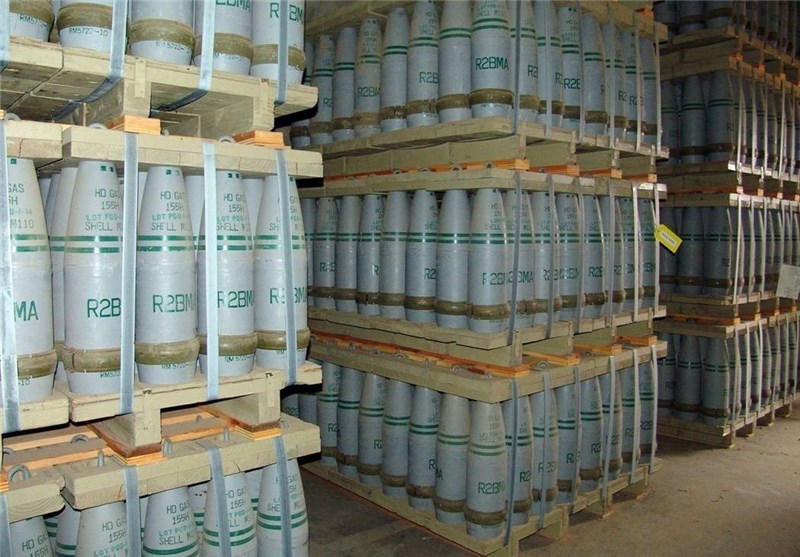 TEHRAN (Tasnim) - The Hague-based Organisation for the Prohibition of Chemical Weapons (OPCW) said it has begun to examine the first details of Syria's chemical arsenal supplied by the government of President Bashar al-Assad.
China urged a quick implementation of a landmark US-Russian deal to destroy Syria's chemical stockpile, as the OPCW, tasked with dismantling the weapons, confirmed it had received an initial report from Assad's government on the arsenal.
The OPCW's Technical Secretariat is now examining the details, it said on the eve of the disclosure deadline.
A UN diplomat said the OPCW had received the Syrian declaration on Thursday. "It is quite lengthy," he said.
The OPCW said it had postponed a meeting on the issue scheduled for Sunday.
Syria is believed to possess about 1,000 tonnes of chemical toxins, and has agreed to destroy them under a joint Russian-US proposal designed to avert a US strike on Syria.
James Bays, Al Jazeera English's diplomatic editor, said the submission was very significant. "If we go back to just two weeks ago, Syria would not even say that it had chemical weapons."
However, the timetable outlined in the Russia-US plan appears to be slipping. Under the terms the deal, the Syrian government has until the middle of next week to make a full, not partial, disclosure of his chemical weapons assets.