FM: Iran Ready to Help with Relief Efforts in Syria
TEHRAN (Tasnim) – Iranian Foreign Minister Mohammad Javad Zarif said Tehran is ready to provide humanitarian assistance to the Syrian nation and help international organizations facilitate relief operations in the crisis-hit country.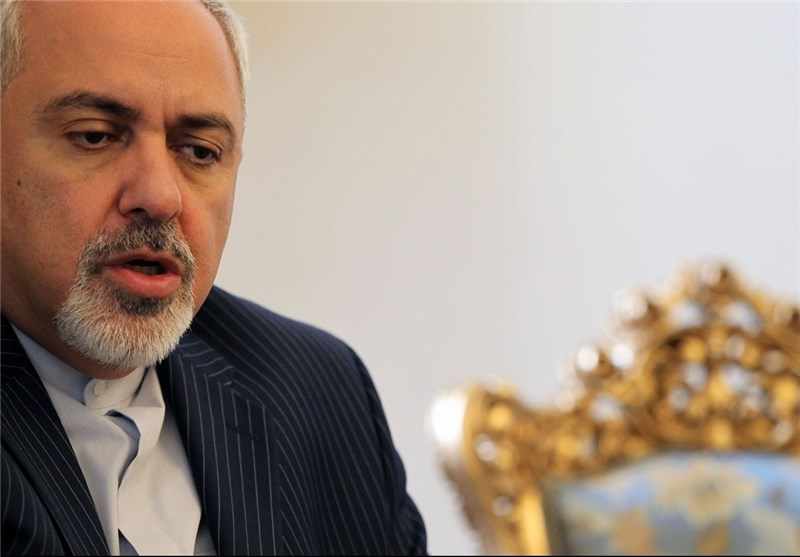 The Islamic Republic of Iran is ready to contribute to relief operations in Syria, Zarif said in a meeting with Peter Maurer, the president of the International Committee of the Red Cross (ICRC) in New York.
The meeting took place on Friday, on the sidelines of the 68th annual session of the United Nations General Assembly.
ICRC president, for his part, called on the Iranian Red Crescent Society to engage in broader partnership with the world body to provide relief aid to people in war-torn Syria, and expressed his organization's preparedness to establish portable medical centers and reconstruct hospitals in the Arab country.
In a separate development in late August, Secretary General of Iranian Red Crescent Society Mohammad Abbasi announced that Iran is ready to provide the Syrian nation with whatever humanitarian assistance they need.
He also added that IRSC has devoted efforts to helping Syria's neighboring countries set up refugee camps for the Syrian people who have fled the country since the crisis began in March 2011.
Iran's humanitarian assistance for Syria includes food products and relief supplies, Abbasi added.
UN humanitarian chief Valerie Amos, who was in Tehran last week, said the Iranian government could play an effective role in crisis response. "Iran has a well-developed system for disaster preparedness and response and often shares their capacity and expertise when responding to emergencies in other countries," she said in a statement.
The crisis which has raged on for two and a half year has claimed more than 100,000 lives, according to the UN, which says about two million Syrians have fled the country, mostly to neighboring nations, and more than four millions others have been internally displaced.
The UN also warns that 10 million Syrians, or half the country's population, will need aid by the end of the year.