Spokeswoman Warns against Exemption of Israel from Weapons Pact
September, 21, 2013 - 12:23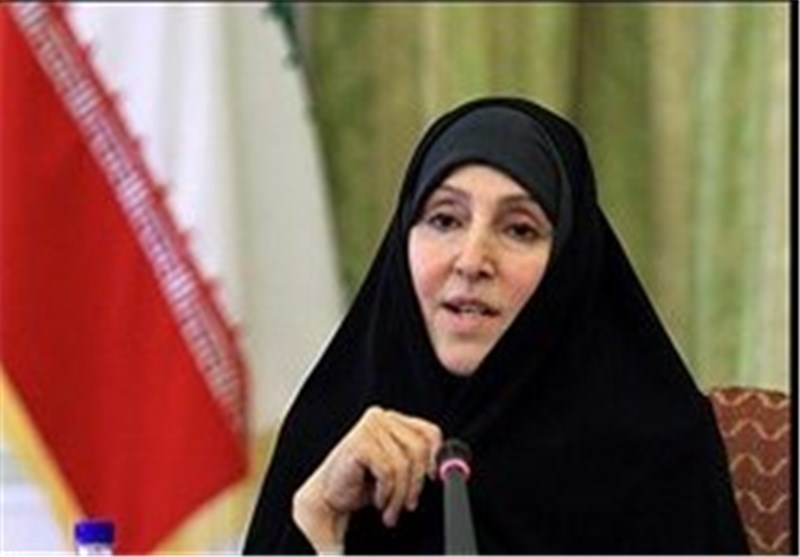 TEHRAN (Tasnim) – Exemption of the Zionist regime of Israel from the regulations on preventing the proliferation of weapons of mass destruction (WMDs) will have negative consequences, Iranian foreign ministry spokeswoman warned.
"Exempting the Zionist regime (of Israel) from the laws and regulations on prohibition of weapons of mass destruction has negative impacts on the process of preventing the proliferation of such global threat," Marziyeh Afkham told Tasnim on Saturday.
Her remarks came after the UN nuclear agency voted down an Arab-backed resolution targeting Israel for criticism over its clandestine nuclear weapons arsenal on Friday.
Fifty-one countries voted against the non-binding resolution, which called on Israel to sign to and ratify the nuclear Non-Proliferation Treaty (NPT), and 43 states for. Others abstained or were absent.
Arab states, frustrated over the indefinite postponement last year of an international conference on banning atomic arms in the Middle East, proposed the measure at an annual meeting of the 159-nation International Atomic Energy Agency. The US had pushed for Israel's neighbors to refrain from putting the text forward.
Arab countries say Israel's presumed possession of nuclear weapons threatens regional security.
Afkham further noted that Tel Aviv has not so far joined any of the international conventions which prohibit proliferation of weapons of mass destruction, and added that the western countries' recent move in backing Israel is a testimony to the continuation of their double standards towards the issue.
Israel would have been compelled to join the Nuclear Non-Proliferation Treaty (NPT) and place its nuclear facilities under IAEA monitoring if the resolution had been adopted on Friday.
In 2010, all signatories to the NPT unanimously agreed on a document to work toward a nuclear-weapons-free zone in the Middle East.
The members, meeting at the UN in New York, called for a conference in 2012 to establish the zone. But the United States, one of the big powers to co-sponsor the meeting, said late last year it would not take place as planned last December and did not suggest a new date.
Israel is believed to possess anywhere from 75 to as many as 400 nuclear weapons, including thermonuclear weapons in the megaton range. Israel has never confirmed or denied being in possession of the arms.