Iranian Army to Display Latest Achievements in Sunday Parades
TEHRAN (Tasnim) – Iranian Army Ground Force will put its latest defensive capabilities and achievements on display during military parades on Sunday, which marks the beginning of the Sacred Defense Week.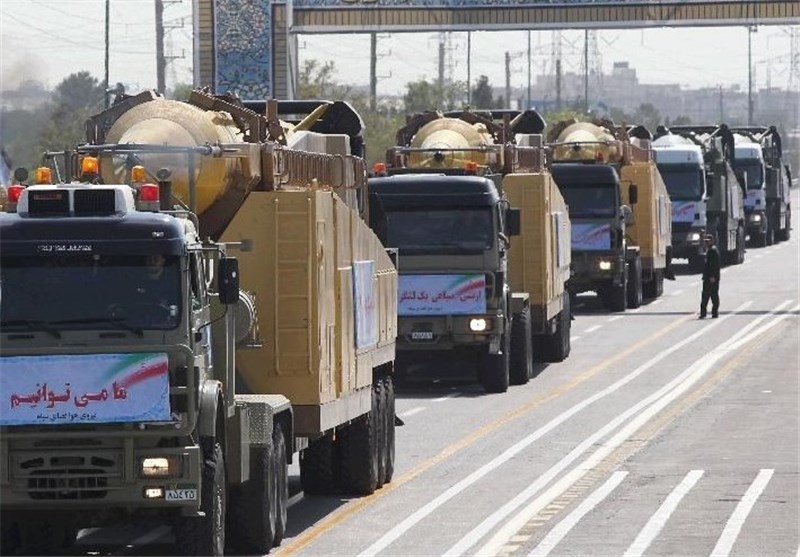 "Different units of the Army, including the Ground Force, will show their latest capabilities and achievements in defensive sphere on Sunday, during the Shahrivar 31 (September 22) parades," Lieutenant Commander of the Iranian Army Ground Force Brigadier General Kiomars Heidari said on Saturday.
In Iran, the 1980-1988 Iran-Iraq war is known as the Sacred Defense, and Sacred Defense Week is held on the anniversary of the beginning of the war.
Sacred Defense Week begins on Shahrivar 31 in the Iranian calendar (September 22 this year), which is the day Iraq invaded Iran and began the imposed war on the country in 1980.
Each year, various units of the Iranian Army, the Islamic Revolution Guards Corps, Basij (volunteer) forces and the Islamic Republic of Iran Police participate in nationwide military parades to mark the event.
Sunday's military parades in Tehran are due to take place near the mausoleum of the late founder of the Islamic Revolution Imam Khomeini,south of the Iranian capital.
In separate remarks on Friday, Head of the Islamic Revolution Guards Corps (IRGC) Public Relations Department General Ramezan Sharif announced that nationwide military parades of the Iranian armed forces would be held on Sunday, adding that different units, including ground, naval, air and air defense forces representing the Army, the IRGC and also Basij (volunteer) forces would take part in the parades.
According to Sharif, several Iranian officials, including President Hassan Rouhani, senior military commanders and officials, as well as a number of foreign military attaches will be in attendance at this year's parades.