Mexico Tropical Storm Death Toll Tops 100
TEHRAN (Tasnim) - The number of people killed by violent storms in Mexico has now reached 101, officials said, while 68 people are still missing after a landslide partially buried the remote mountain village of La Pintada near the country's Pacific coast.
September, 21, 2013 - 15:46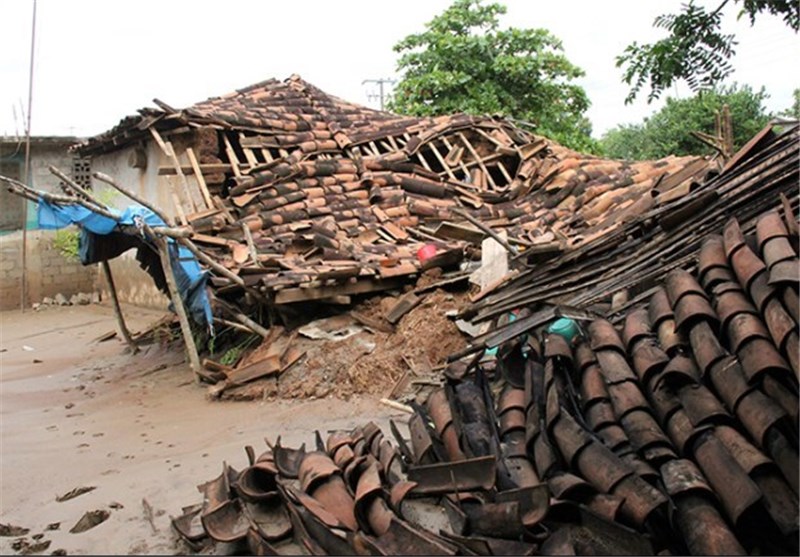 More than 100 people have been killed and scores are missing in landslides and flooding caused by heavy rain in Mexico, a senior government official said.
Interior Minister Miguel Angel Osorio Chong delivered the grim news from the resort town of Acapulco, in one of the worst-affected regions, with President Enrique Pena Nieto by his side.
The death toll stood at 101, with 68 people missing following a massive mudslide that swallowed half of the village of La Pintada, in Guerrero state, Osorio Chong said, AFP reported.
Mexico was hammered by the one-two punch of tropical storms Ingrid and Manuel, which left a trail of destruction that damaged tens of thousands of homes, flooded cities and washed out roads.
After regenerating into a hurricane and hitting the northwestern state of Sinaloa late Thursday, affecting 100,000 people and killing three, Manuel finally dissipated over the mountains.
The state of Guerrero was the hardest hit, with at least 65 deaths and its Pacific resort of Acapulco left isolated after the two roads to Mexico City were covered in landslides on Sunday.
Osorio Chong also said that authorities are searching for a police helicopter that had been evacuating people from La Pintada when it disappeared Thursday. Only crew members were apparently missing.
Rescuers have abandoned the search by air because of heavy fog, but have continued to search by land, Osorio Chong said.