Iranian Foreign Minister Outlines Schedule in New York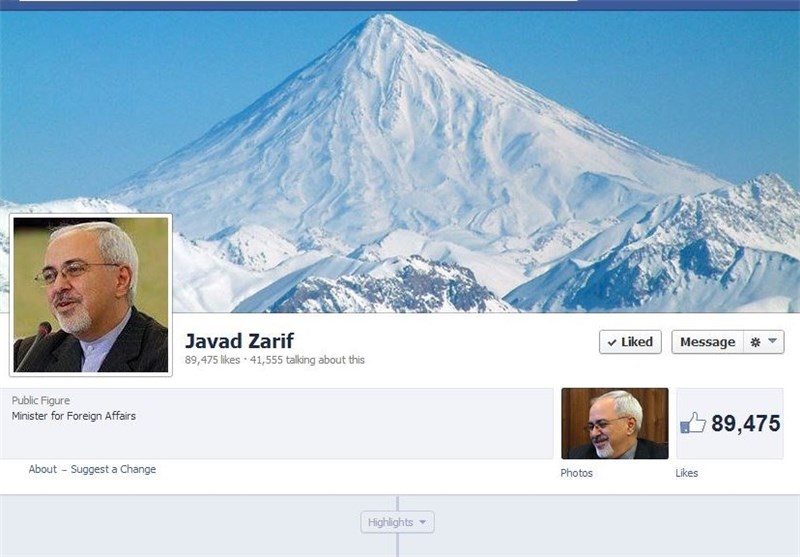 TEHRAN (Tasnim) – Iranian Foreign Minister Mohammad Javad Zarif elaborated on his busy schedule during his stay in New York, where he has traveled to attend the 68th annual session of the United Nations General Assembly.
In a post on his Facebook page, Zarif named a number of political figures he is scheduled to meet on Saturday and Sunday on the sidelines of the UN General Assembly, and also laid out the main topics he is going to discuss in the meetings.
According to the Iranian minister, his schedule on the weekend include meeting prominent ex-political figures and civil society activists in the US, a dinner with former UN Secretary General Kofi Annan, as well as meetings with joint UN-Arab league special envoy on Syria Lakhdar Brahimi and a couple of foreign ministers from other countries.
Iran's strategic and religious outlook on rejection of nuclear weapons and weapons of mass destruction (WMDs), the necessity for the West to resolve the standoff over Iran's peaceful nuclear program, and the negative impacts of sanctions on the life of the Iranian nation are the central issues in the meetings of Iran's foreign minister.
Ways of settling the Syrian crisis via negotiations and elections, the dire situation in the region, the menace of extremism and sectarianism in the region and the world, the scourge of chemical weapons, the need for disarming radical and Takfiri militants along with destruction of the Syrian government's chemical weapons stockpiles, the push for nuclear and chemical disarmament of Israel, and the future of Afghanistan after 2014 are other issues that will be addressed during the meetings.
Iranian President Hassan Rouhani will also depart Tehran for New York on September 22, and will attend the opening session of the General Assembly on September 24.