Merkel Wins But Faces Tough Coalition Choices
TEHRAN (Tasnim) - Angela Merkel won a landslide personal victory in Germany's general election on Sunday, but her conservatives appeared just short of the votes needed to rule on their own and may have to convince leftist rivals to join a coalition government.
September, 23, 2013 - 10:27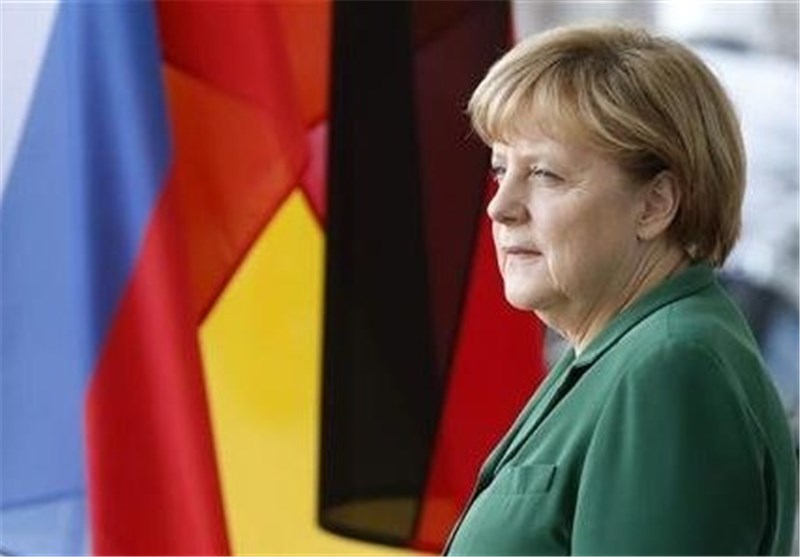 Partial results put support for Merkel's conservative bloc on 42 percent, their strongest score since 1990, the year of German unification, and a ringing endorsement of her steady leadership during the euro zone crisis.
The outcome left the centre-right chancellor tantalizingly close to an absolute majority in the Bundestag lower house of parliament, a feat achieved only once in 1957 by Konrad Adenauer, the father of the West German federal republic.
"This is a super result," Merkel told cheering supporters. "Together, we will do all we can to make the next four years successful ones for Germany."
If she were to rule alone, which looks unlikely, she would have to do so with a tiny majority, leaving her vulnerable to rebel euroskeptics in her Christian Democratic Union (CDU) and its sister party, the Bavarian Christian Social Union (CSU), Reuters reported.
The alternative could be to revive a 'grand coalition' with the centre-left Social Democrats (SPD), who came a distant second with 25.5 percent, their second worst result in the post-war era. Former finance minister Peer Steinbrueck's gaffe-prone campaign never gained traction against the popular Merkel.
Polls show that the consensus-driven German public would welcome a right-left partnership, as would Berlin's European partners, who hope the SPD might soften Merkel's austerity-focused approach to struggling euro zone members.
But after alienating millions of their own supporters when they partnered Merkel in her first term between 2005 and 2009, the Social Democrats are wary of a sequel.
There was bitter disappointment for Merkel's allies in the outgoing government, the market-friendly Free Democrats (FDP), who suffered a humiliating exit from the Bundestag, the first time they will be absent from the chamber in the post-war era.
The Alternative for Germany (AfD), a new euroskeptic party that had threatened to spoil Merkel's victory by breaking into parliament for the first time, appeared to have come up just short of the 5 percent threshold required to win seats.
The young movement's hostility to euro zone bailouts and call to cut weaker southern members loose from the currency area resonated with many crisis-weary voters and may act as a brake on Merkel's conduct of European policy.
The radical Left party was set to be the third biggest force with about 8.5 percent, just ahead of the environmentalist Greens, who shed votes to finish near 8 percent.