Commander: Army to Employ Latest Achievements in Upcoming Wargames
September, 23, 2013 - 15:25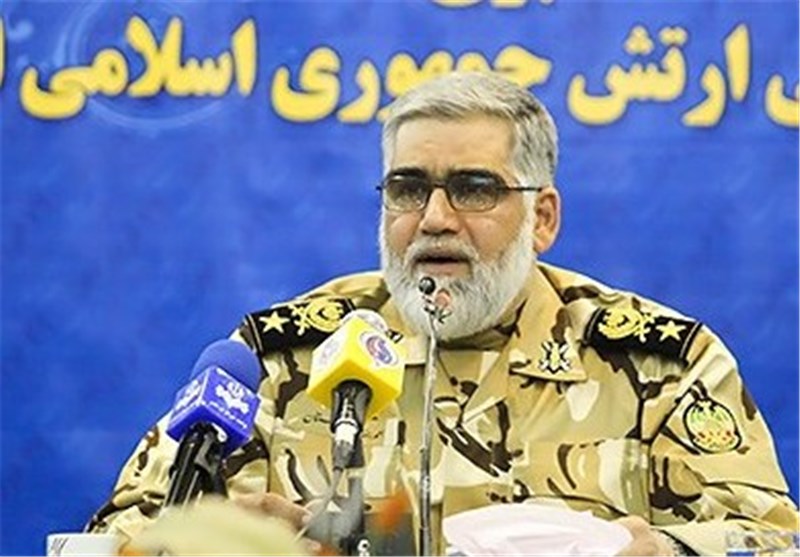 TEHRAN (Tasnim) – Iranian Army Ground Force will employ its latest achievements in the forthcoming wargames, dubbed "Qamar-e bani-Hashem", commander of the force said on Monday.
Speaking to reporters here in Tehran today, Commander of the Iranian Army Ground Force Brigadier General Ahmad Reza Pourdastan said his forces are set to stage massive military drills, called Qamar-e bani-Hashem, which he said are to be carried out "in southeastern Iran in an area of 250,000 square kilometers."
According to the commander, the wargames will take place in the month of Aban in the Iranian calendar (October 23 - November 21, 2013).
Brigadier General Pourdastan noted that the forthcoming military exercises also aim to test the potentials and capabilities of the armored units and airborne division of the ground force, adding that the most recent achievements will become operational in "ground defense" sphere during the event.
In a recent development and during nationwide parades on the occasion of the Sacred Defense Week on Sunday, Iranian Army Ground Force put on display its latest achievements and state-of-the-art military equipment, including the 'Scorpion' tank which is one of the most advanced armored vehicles in service.
On display were also saw 'Ranger' heavy vehicles as well as a special sniper gun to be used for ground combats in asymmetric battles.
'Safir' tactical vehicles, special personnel carriers designed to move in difficult terrain, self-propelled artillery, various types of optimized personnel-carrier vehicles, mobile vehicles for asymmetric combats, indigenous 'Zolfaqar' tanks and fire control systems were among other modern military equipment in Sunday's parades.
The parades also saw other tanks such as 'Mobarez' (fighter), 'Samsam' and M60 -- all of which are equipped with fire control and anti-laser systems -- as well as other tanks equipped with 23 mm cannons.
The latest type of "Nazea't" surface-to-surface missile was another domestically-manufactured military product that was put on display on September 22.