India Keen to Participate in Iran's Farzad B Gas Field
TEHRAN (Tasnim) – Indian oil minister in a letter to his Iranian counterpart expressed his country's willingness to participate in the development of Iran's Farzad B gas field in the near future.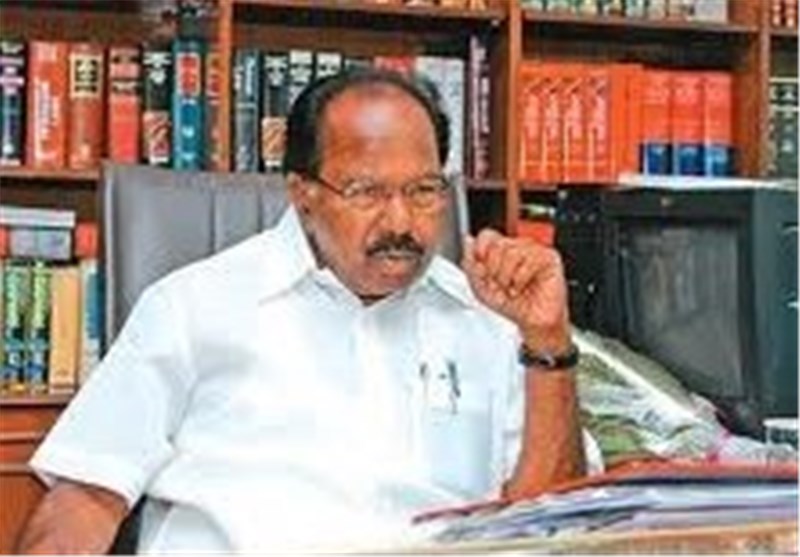 Indian Petroleum minister Veerappa Moily on September 9 wrote to his Iranian counterpart, Bijan Namdar Zanganeh, for a "fruitful and commercial cooperation" between the two countries. Moily sought Zanganeh's intervention to ensure the participation of top Indian oil and gas companies ONGC, Indian Oil and Oil India in Iran's Farzad-B gas field in Farsi block in the Persian Gulf.
This is a significant move by Moily as New Delhi has been concerned about the impact of sanctions imposed by Washington on its companies. India's participation in this Iranian field will give it access to substantial gas reserves and help it contain its huge oil import bill, as it is negotiating for a production sharing contract (PSC) that would offer Indian companies a guaranteed share of production.
Exploration and exploitation of the Farsi block could unfold an investment of $15 billion. The investment for exploration is estimated at $5.5 billion, with developing the field and building an LNG terminal and transportation facilities to get the gas to India, requiring another $8-9 billion of investments.
Indian companies have been in talks with Tehran since 2009 for developing the Farzad B gas field, estimated to hold over 13 trillion cubic feet of recoverable gas.
Moily's letter also mentioned that in the inter-ministerial meeting on May 27 it was agreed that both sides would work to negotiate and finalize the PSC within three months. "Such a hard achieved level of mutual understanding should not be allowed to go waste ... the two sides must carry on and finalize the draft PSC for early development of the field," the letter said.
Iranian Oil Minister Bijan Namdar Zanganeh announced on August 23 that Iran is willing to cooperate with any foreign energy firm capable of increasing the country's oil production capacity.
"There are no limitations in this regard and we will open the country's market and potentials once again to them (foreign firms) to win their cooperation in the new phase of oil industry development," Zanganeh said.
He further noted that production capacity and output are the primary factors that elevate the status of oil producing countries in international markets.
The oil minister had also said on August 19 that the top priority of his ministry is to raise the country's "oil production capacity" to 4 million barrels a day.
"Increasing Iran's oil output will boost (the country's) bargaining power in international bodies, like OPEC, so the oil production capacity must increase immediately to above four million bpd by the end of the current (Iranian) year (ending on March 21, 2014)," Zanganeh said at the time.
With 137.6 billion barrels of proven reserves, Iran has the world's fourth largest crude deposits. In terms of gas reserves, it is second only to Russia, with reserves estimated at over 33 trillion cubic meters (tcm).