Hezbollah Leader Slams Bahraini Regime for Suppression of Nation
TEHRAN (Tasnim) - Secretary General of the Lebanese Hezbollah Resistance Movement Seyed Hassan Nasrallah criticized the Bahraini regime for its crackdown on peaceful protests in the Persian Gulf state, saying Bahraini nation insists on peaceful approaches to their rights.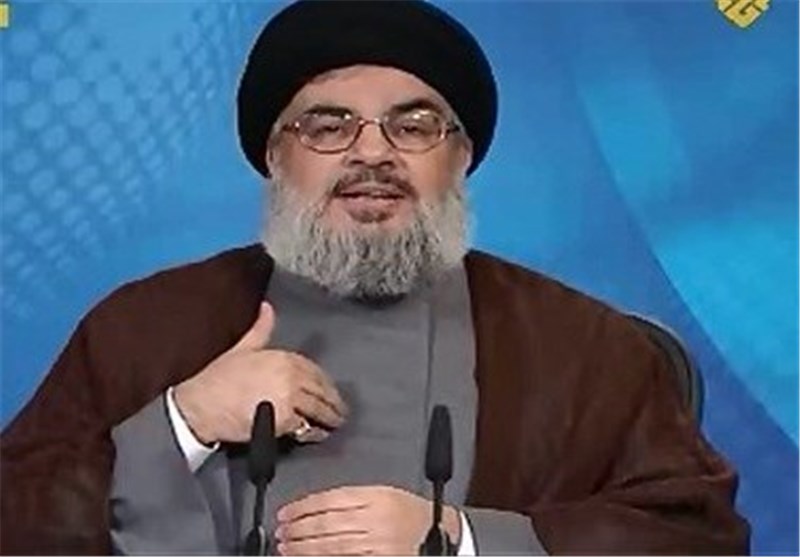 "Nobody has resorted to military option and (the Bahraini nation) keeps insisting on peaceful ways to call for their rights," Nasrallah said in a televised speech on Monday.
He also criticized the Bahraini regime for invoking military support form neighboring Arab countries to crush peaceful opposition protests, noting that the move reveals "weakness" of the regime.
"What is going on (in Bahrain) is very dangerous, some of the clerics are deprived of citizenship, mosques are being destroyed, and political and religious leaders and clerics are thrown in prison," the Lebanese leader warned.
Bahrain was rocked by massive popular protests in 2011. Although the government, backed by troop mainly from Saudi Arabia and the United Arab Emirates, managed to suppress the protests very quickly, security forces continue to attack peaceful protesters who want an end to the rule of Al Khalife royal dynasty.
Dozens of protesters have been killed in Bahrain since anti-regime protests erupted in February 2011, according to the International Federation for Human Rights.
In the early stages of Bahrain's revolution, hundreds of people were jailed, scores were tortured in prison and convicted before military tribunals, while more than 4,000 people were sacked from their jobs. Many of those inmates continue to languish in prison.
Elsewhere in his remarks, Seyed Hassan Nasrallah called on Saudi Arabia, Turkey and the Arab states in the Persian Gulf region to review their stances towards Syria and put an end to hostile moves against the crisis-torn country.
"I ask you to drop hostility and care about the nations of the region, (and) to think about saving Syria and saving regional nations and blocking seditions through political solution in that country (Syria)," he pointed out.
Syria has been gripped by deadly unrest since March 2011. A very large number of the militants operating inside Syria are mercenaries from other countries. According to reports, Western powers and their regional allies, especially Qatar, Saudi Arabia, and Turkey, are supporting the militants operating inside Syria.