Iran Reiterates Need for Political Resolution of Syrian Crisis
TEHRAN (Tasnim) – Iran strongly advocates peaceful resolution of the Syrian crisis and believes that the country's fate should be determined by its own people, said the spokeswoman of Iran's foreign ministry on Tuesday.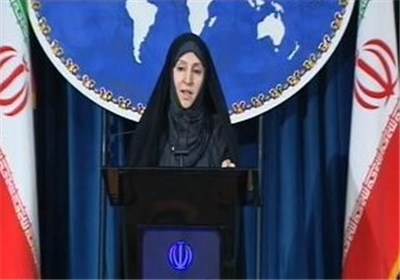 "Due to its special position, the Islamic Republic of Iran has clearly voiced its views and stances regarding the Syrian crisis and believes the fate of Syria must be decided by the people of that country, and there have been consultations on the matter," Marziyeh Afkham said.
Afkham made the comments in her weekly press conference, and expressed hope that the Syrian crisis would be resolved as soon as possible.
When asked about President Hassan Rouhani's Washington Post op-ed published on Thursday, she said: "The Islamic Republic of Iran has always stressed the need for a political solution to the Syrian crisis and is ready to help resolve the crisis in that country."
President Rouhani had in the article in question criticized those who want to resolve crises through use of force and warned against the consequences of military action.
"The unilateral approach, which glorifies brute force and breeds violence, is clearly incapable of solving issues we all face, such as terrorism and extremism," read part of the op-ed.