Iranian, Turkish FMs Meet at UN
September, 24, 2013 - 17:14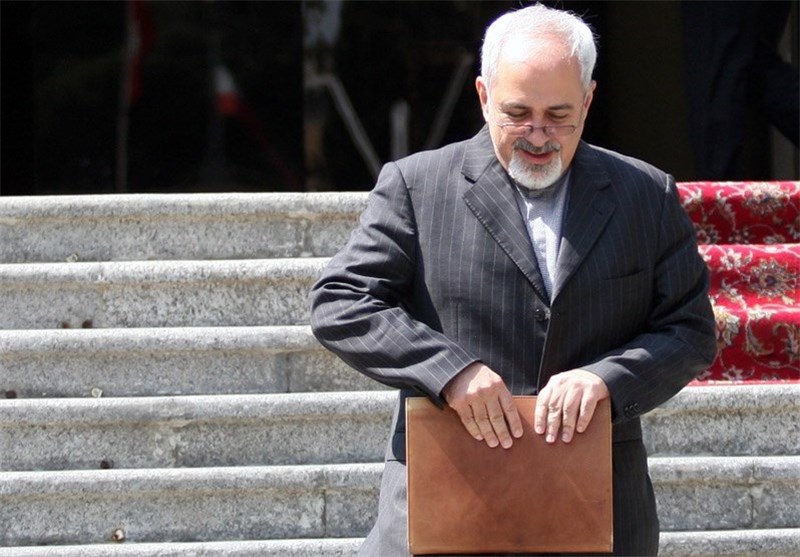 TEHRAN (Tasnim) – Foreign ministers of Iran and Turkey had a meeting in New York on Tuesday, during which the two officials discussed bilateral issues and regional developments.
In a meeting on the sidelines of the 68th session of the United Nations General Assembly in New York, Iran's Minister of Foreign Affairs Mohammad Javad Zarif and his Turkish counterpart Ahmet Davutoglu conferred on the latest status of bilateral relations between Tehran and Ankara.
Pointing to the long history of ties between the two neighboring countries, Zarif expressed Iran's readiness to further strengthen relations with Turkey.
The top Iranian diplomat further touched on the surge in the volume of trade between Tehran and Ankara from $1 billion in 2000 to more than $22 billion last year, and welcomed the idea of dispatching high-ranking delegations to increase economic cooperation between the two nations.
The two ministers also discussed the latest upheavals in crisis-hit Syria.
In a separate meeting between Iran's President Hassan Rouhani and Turkish Parliament Speaker Cemil Cicek on Sunday, the Iranian president described Iran and Turkey as two influential countries in the region that must openly consult and exchange viewpoints on Syria.
"Tehran and Ankara must have closer collaboration and consultations and play more effective roles in the region, particularly in resolving the regional crises, such as the one in Syria," Rouhani said at the time.