Commander: IRGC Successful in Breaking Monopoly of Military Equipment
TEHRAN (Tasnim) –The Islamic Revolution Guards Corps (IRGC) has achieved resounding success in defense sector, a senior Iranian commander explained, and added that it has managed to break the monopoly held by certain countries on producing specific military equipment.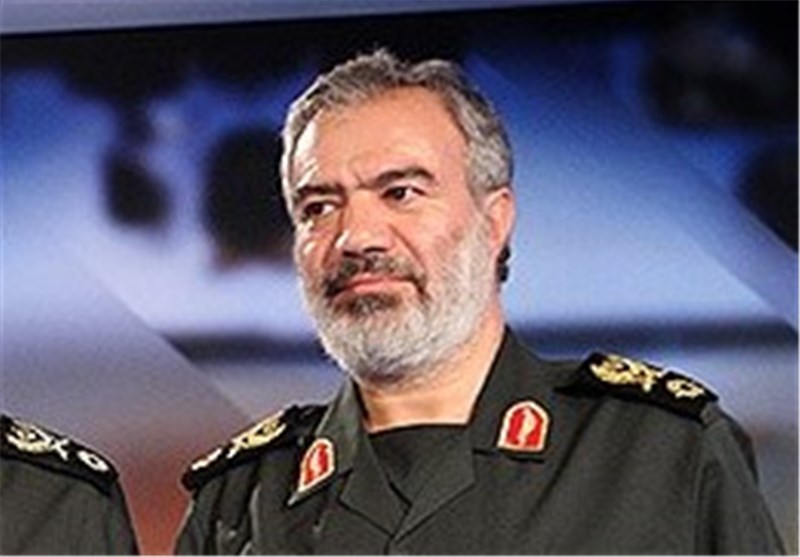 "The IRGC has had valuable achievements and managed to break the monopoly on some equipment held by just a few countries," IRGC Navy Commander Rear Admiral Ali Fadavi said on Tuesday.
He also praised the missile capabilities of his forces, and added, "The IRGC's coast-to-sea missiles can hit any target in the high seas."
In relevant remarks on Sunday, Rear Admiral Fadavi announced that US Navy is beginning to shift its strategy of dispatching large warships to the Persian Gulf after Americans realized that their vessels are exposed to the speed boats of the IRGC.
"They (US vessels) are vulnerable to the IRGC speed boats and sometimes to (marine) mines," he said at the time.
He also asserted that US forces are very conscious of Iran's high deterrent power in the region, arguing that although the Persian Gulf and the Strait of Hormuz have definite entryways and exit routes, American naval forces enter the Persian Gulf from the exit passages.
Rear Admiral Fadavi then described such a move as a "humiliation" for the US.
Iran is now the main power providing security in the Persian Gulf and the Strait of Hormuz, ensuring the safe passage of energy supplies through the strategic region.
The Strait of Hormuz, a narrow waterway between Iran and Oman, connects the Persian Gulf with the Sea of Oman.