Iranian, Egyptian Ambassadors to Lebanon Meet in Beirut
TEHRAN (Tasnim) – Iran's ambassador to Beirut had a meeting with his Egyptian counterpart there during which the two exchanged views on major regional developments, particularly the situation in Syria and in Egypt.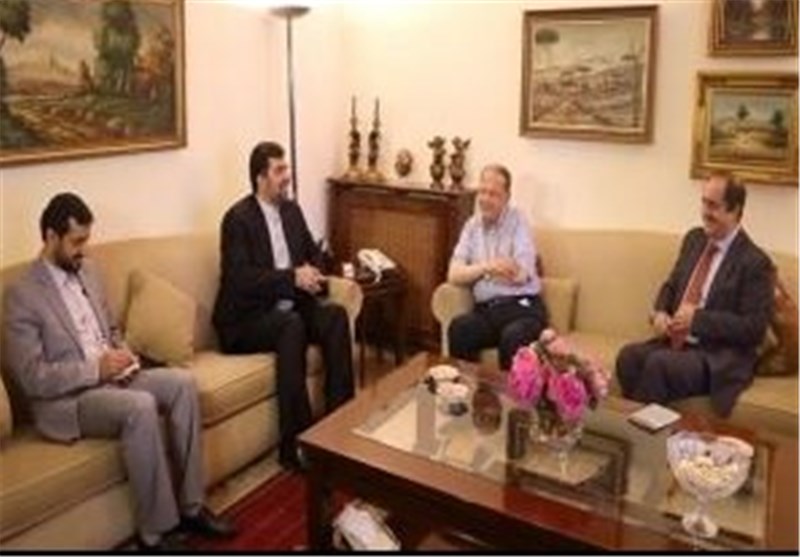 In this meeting, Iran's Ambassador Ghazanfar Roknabadi touched on the latest regional developments and Iran's intense diplomatic efforts to avert war in the region, saying, "The Islamic Republic is against foreign interference in Syria and in line with its quest for a political solution to the crisis it has proposed a 6-point initiative which addresses the demands of all stakeholdres."
Egypt's Ambassador Ashraf Hamdi, for his part, referred to Egypt's basic stance of rejecting any type of military intervention in Syria, and said Cairo supports regional and international initiatives to resolve the crisis in Syria through dialogue and diplomatic channels.
Tehran severed ties with Egypt after Iran's 1979 Islamic Revolution in protest at Cairo's recognition of Israel. Relations remained cold throughout the 1980s due to Egyptian support for Iraq in the Iraqi imposed war on Iran, and stayed strained for the rest of the rule of former Egyptian dictator Hosni Mubarak who was toppled in a popular revolution in early 2011.