Rouhani Slams EU Sanctions on Iran
September, 25, 2013 - 11:03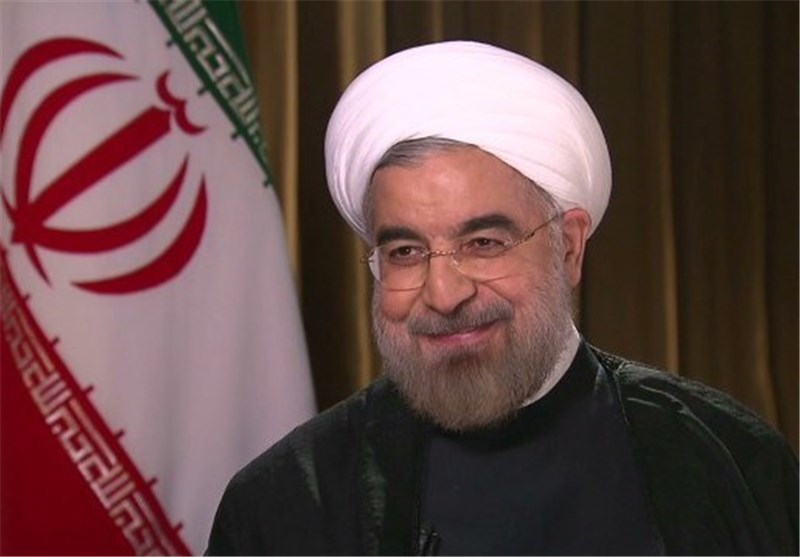 TEHRAN (Tasnim) – Iranian president met his Austrian counterpart on the sidelines of the United Nations General Assembly in New York, where they exchanged views on bilateral relations, with President Rouhani emphasizing the need for removal of anti-Iran sanctions imposed by the European Union.
"The Islamic Republic of Iran considers the unilaterally imposed sanctions by the EU against the Iranian nation ineffective and harming in the process of resolving the existing problems," Rouhani said on Tuesday in a meeting with Austrian President Heinz Fischer.
The meeting took place on the sidelines of the 68th session of the UN General Assembly in New York.
Rouhani reiterated that allaying anxieties would be possible merely through constructive interaction, and added, "Sanctions and threatening have never been acceptable in dealing with nations."
The Iranian chief executive further described the unilateral sanctions imposed against the Iranian nation, particularly the medical sanctions, as inhumane deeds, and hoped that EU-imposed embargos would be lifted soon.
The illegal US-engineered sanctions were imposed based on the unfounded accusation that Iran is pursuing non-civilian objectives in its nuclear energy program.
President Rouhani pointed out that the nuclear activities of Iran have always been for merely peaceful purposes and that is the way they would also be in the future, adding that the entire nuclear activities of the Islamic Republic of Iran are under the supervision of the International Atomic Energy Agency (IAEA).
He reiterated that the Islamic Republic of Iran has always been opposed to production, stockpiling and proliferation of nuclear weapons and has accepted the legal commitments in this respect.
Fischer, for his part, pointed to the history of Tehran-Vienna relations, and noted, "Austria would try to resolve the existing problems in Iran-EU relations within the next six months."
At the beginning of 2012, the US and the European Union imposed new sanctions on Iran's oil and financial sectors aimed at preventing other countries from purchasing Iranian oil and conducting transactions with the Central Bank of Iran.
Iran rejects the allegation, arguing that as a committed signatory to the nuclear Non-Proliferation Treaty (NPT) and a member of the International Atomic Energy Agency (IAEA), it has the right to use nuclear technology for peaceful purposes.