Germany Favors Easing of Sanctions on Iran: Westerwelle
TEHRAN (Tasnim) – Iran's President Hassan Rouhani received German foreign minister in his residence in New York, where the German top diplomat said Berlin favors lightening of sanctions imposed on Iran and seeks a political and diplomatic settlement for the nuclear issue.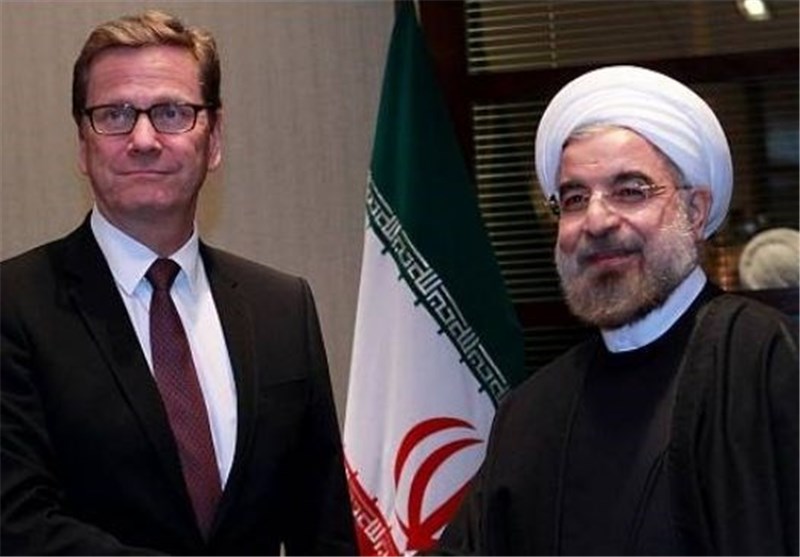 In the Tuesday meeting with German Foreign Minister Guido Westerwelle, Rouhani said, "We are opposed to cruel and unilateral sanctions, because these bans are illegal and inhuman."
He welcomed the expansion of the two counties "historical relations," and expressed hope that Berlin could play a more effective role in resolving the standoff over Iran's nuclear energy program.
Westerwelle, whose country is a member of the Group of 5+1 -- that also includes Britain, France, China, Russia and the US -- that holds talks with Iran on its nuclear program, said Germany favors reduction and flexibility in the sanctions imposed on Iran and that it is after finding a political settlement for the decade-long dispute.
Earlier, he had a meeting with Iranian counterpart Mohammad Javad Zarif on the sidelines of the UN General Assembly which he described as "intensive, but meanwhile hope inspiring."
According to the DPA, Westerwelle appreciated the change in Iran's tone and transparency in dialogue saying that this approach has created lots of hope for dynamism in the nuclear talks.
"The (new) tone has created a long leap that needs to be employed today aimed at achieving real and conceptual progress," Westerwelle reiterated.
The United States, Israel, and some of their allies accused Iran of using its civilian nuclear energy program as a cover for a military program.
Iran rejects the allegation, arguing that as a committed signatory to the nuclear Non-Proliferation Treaty and a member of the International Atomic Energy Agency (IAEA), it has the right to use nuclear technology for peaceful purposes.
"Nuclear weapon and other weapons of mass destruction have no place in Iran's security and defence doctrine, and contradict our fundamental religious and ethical convictions. Our national interests make it imperative that we remove any and all reasonable concerns about Iran's peaceful nuclear program," Rouhani told in his address to the UN General Assembly.