Iran Top Military Officer Hails President Rouhani for UN Address
TEHRAN (Tasnim) - Chief of Staff of Iran's Armed Forces praised President Hassan Rouhani for his Tuesday's speech at the United Nations General Assembly, saying his comments in New York clearly demonstrated the Iranian nation's firm stances.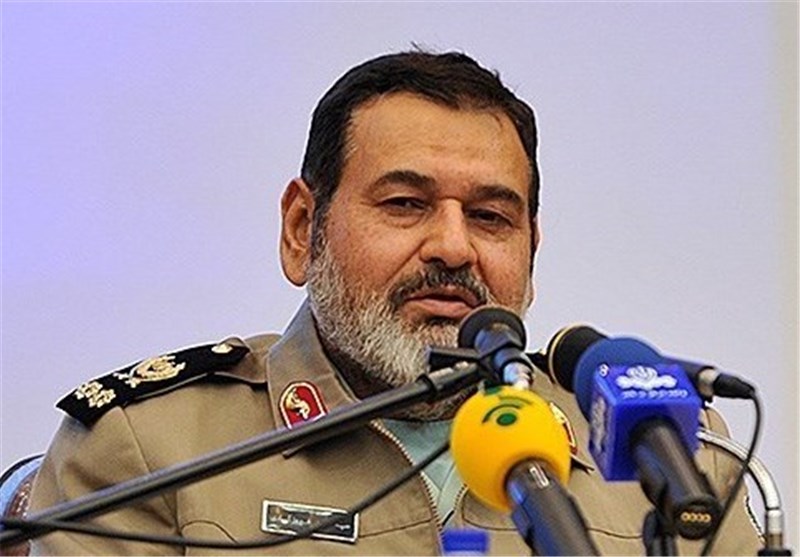 "Mr. president demonstrated the Iranian nation's explicit, revolutionary, justice-seeking and steady stances to the world," Major General Hassan Firouzabadi said on Wednesday, referring to President Hassan Rouhani's earlier address at the UN General Assembly.
He further hailed the Iranian president's remarks as the embodiment of rationality of Shiite clerics, adding that he succeeded to present "honor, wisdom and expediency" in line with the Supreme Leader's recommendations.
"We thank God for this blessing and we wish good luck for the representative of the Iranian nation on this trip," Firouzabadi added.
During his speech on Tuesday, the Iranian president called on the international community to admit Iran's "natural, legal and inalienable right" as a way to resolve the country's nuclear issue, and deplored "violent" sanctions and pressures imposed on Iran.
"Let me point to Iran's nuclear case, as Supreme Leader of the Islamic Revolution (Ayatollah Seyed Ali Khamenei) has put it admitting Iran's natural, legal and inalienable right is the easiest way to resolve this issue. This is not a political motto, but it is based on a deep knowledge of Iran's nuclear technology, the international conditions … and the necessity for finding common goals and interests for reaching a common understanding and common security," Rouhani told the UN General Assembly in New York.