Iran Ready to Expand Strategic Cooperation with Iraq: Official
TEHRAN (Tasnim) – Secretary of Iran's Supreme National Security Council (SNSC) said in a meeting with visiting Iraqi Defense Minister Saadoun al-Dulaimi that the two countries can jointly take steps towards resolving regional and international problems.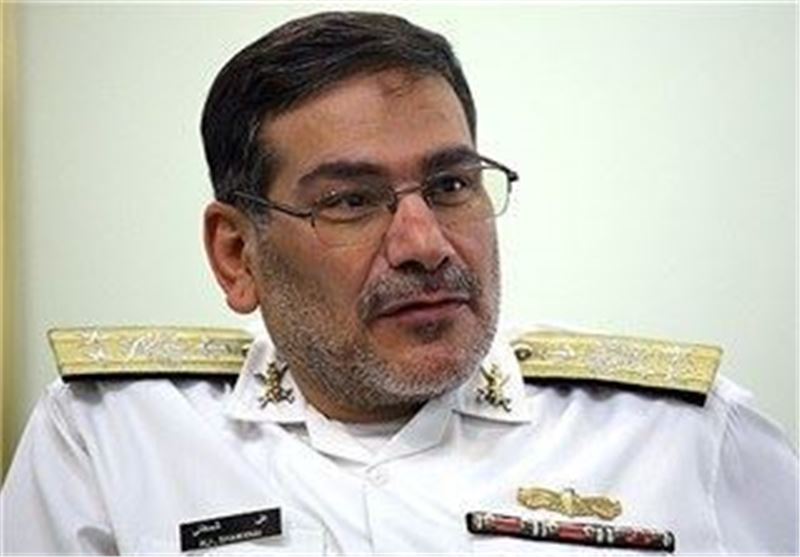 Iran is ready to expand its cooperation with Iraq at the strategic level in all fields, said Rear Admiral Ali Shamkhani, adding that through cooperation the two Muslim countries can take steps for resolving the regional and international conflicts and disputes.
Referring to the regional developments, Shamkhani said that prevalence of terrorism and insecurity in the region only serves the interests of the hegemonic system and the Zionist regime of Israel, and called on the regional governments and nations to get united to encounter instability and foreign interference.
The Iraqi Defense Minister al-Dulaimi, too, for his part referred to the common culture and civilization of the two nations as a solid foundation for further cooperation between the two countries and asked Tehran to share its experiences in reconstruction and tackling insecurity with Baghdad.
Iranian minister of defense said on Tuesday that Tehran was ready to equip and strengthen the Iraqi army, noting that the move will contribute to regional security.
"An independent, united, integrated, mighty and safe Iraq would guarantee security in the region and lay the groundwork for development of this country," Brigadier General Hossein Dehqan said in a meeting with his Iraqi counterpart.