Iranian Parliamentary Delegation Meets Azeri Lawmakers
TEHRAN (Tasnim) - A three-member Iranian parliamentary delegation, now in Baku for an official visit, met with some Azeri legislators, including Parliament Speaker Oktay Asadov on Wednesday.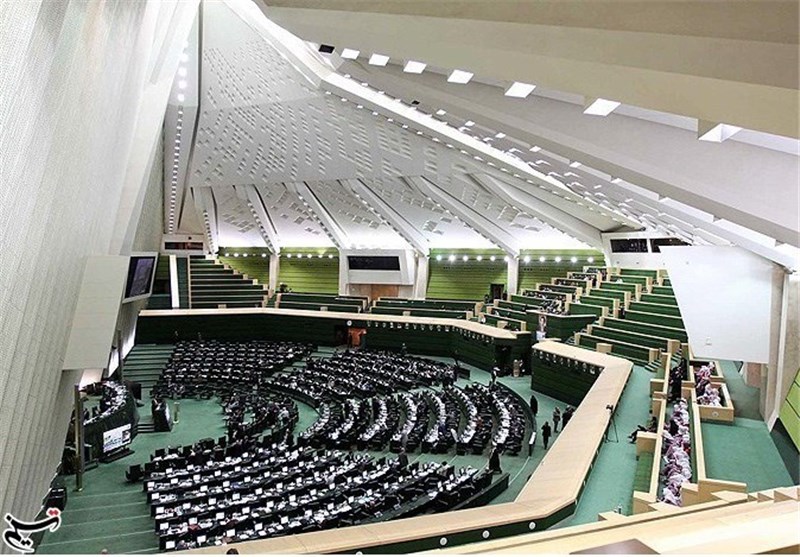 During a meeting between the Iranian delegation and the Republic of Azerbaijan's parliament speaker on Wednesday in Azeri capital of Baku, member of the Iranian Parliament's National Security and Foreign Policy Commission Javad Jahangirzade called for expansion of bilateral cooperation between the two neighboring countries, exchange of parliamentary delegations and coordination in the Islamic Inter-Parliamentary Union.
He reiterated Iran's support for the territorial integrity of Azerbaijan and said Tehran is ready to use its regional potantials to resolve the Nagorno-Karabakh dispute.
The Republic of Azerbaijan gained independence from the Soviet Union in 1991. With the collapse of the Soviet Union, the predominantly Armenian population of the Nagorno-Karabakh region stated their intention to secede from Azerbaijan. A full-scale war subsequently erupted between Azerbaijan and Nagorno-Karabakh, the latter receiving support from Armenia, which enabled them to take control of the region and surrounding territory.
In 1994 a ceasefire was signed. About one-seventh of Azerbaijan's territory remains occupied, while 800,000 refugees and internally displaced persons are scattered around the country.
The visiting Iranian lawmakers also held a meeting with members of Iran-Azerbaijan Parliamentary Friendship Group.
The visit to Baku is the Iranian group's first leg of a tour that will take them to Georgia as well, for talks on issues of mutual interest, as well as the Syrian crisis.