Rebel Attacks Kill 8 in Kashmir
TEHRAN (Tasnim) - Suspected rebels stormed into a police station in the Indian portion of Kashmir on Thursday and shot and killed at least six people before attacking a nearby army camp, killing two soldiers, police said.
September, 26, 2013 - 13:36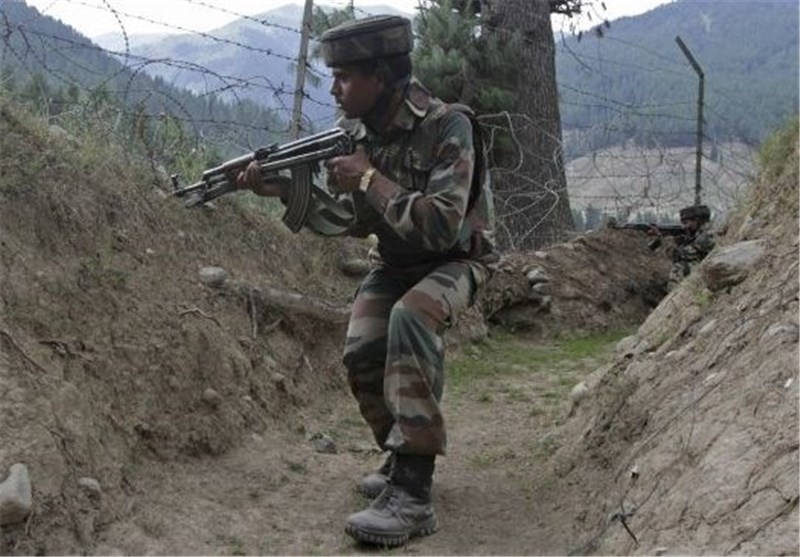 Security forces were fighting the attackers at the army camp, said Ashok Prasad, a top police officer in Jammu-Kashmir state.
Two soldiers died and three others were critically wounded in the second attack, an army officer said on condition of anonymity because he was not authorized to talk to reporters. The deputy head of the army's cavalry unit was among the dead and the unit's commanding officer was being treated for injuries, the officer said.
Television footage showed a helicopter hovering near the army camp as the soldiers fired at the attackers. Two tanks moved inside the camp looking for the assailants, AP reported.
In the first attack, three gunmen dressed in Indian army uniforms sprayed bullets at a police station, killing at least four officers and two civilians, according to several police officers. The attackers then hijacked a truck to escape and drove it to the army camp, about 25 kilometers (15 miles) away.
A man identifying himself as Shams-ul-Haque and claiming to be the spokesman of a previously unknown militant group — Martyr's Brigade — claimed responsibility for the twin attacks in a phone call to a local English daily, the Kashmir Monitor.