President Assad: Syria Possesses More Advanced Arms to Deter Israel
TEHRAN (Tasnim) – Syria has more sophisticated weapons to deter Israel, Syrian President Bashar al-Assad said, and voiced confidence that Russia would intervene in the event of foreign military aggression against Damascus.
September, 26, 2013 - 15:10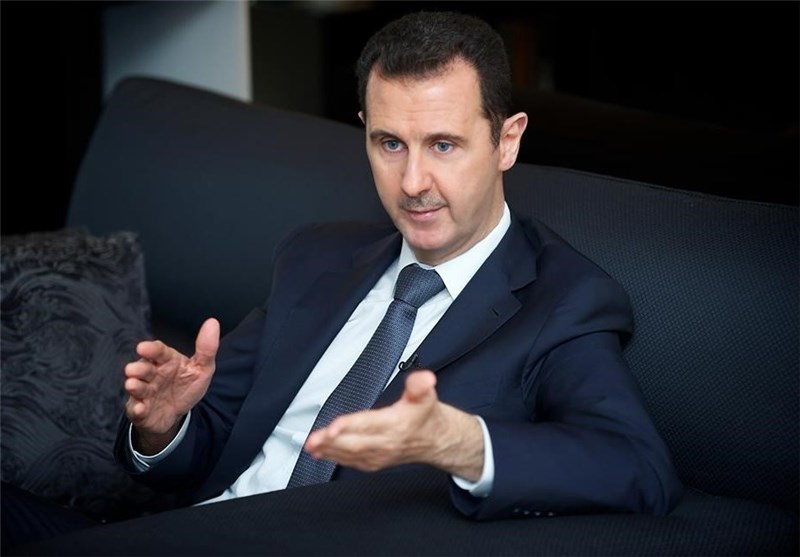 "Initially, we manufactured chemical arms in the (19)80s as a deterrent weapon to confront Israel's nuclear arsenal. Now, they are no longer a deterrent weapon. Today, we have more important and more sophisticated weapons that can blind Israel in a moment," Al-Akhbar quoted President Assad as telling visitors in Damascus.
"Chemical weapons are not and were not their goal," he said of the US and its allies.

"They wanted to change the balance of power and protect Israel. We turned the table on them and threw the ball in their court," he said.
"Our move has embarrassed them in front of the American and European public and even within the US administration itself," Assad stated.
The Syrian president said he believed the lack of chemical weapons would not represent a strategic loss to Syria, Daily Star reported.
"We have tons of chemical (weapons) which constitute a burden on us," he said.
"Disposing of them would cost a lot of money and would take years, and poses environmental risks and challenges," he said. "Let them (UN) come and take them."
Assad was also quoted as praising Russia for its support.
"We have pledges from Russia that Russian troops will enter en-masse in any war waged against Syria," he said.
"We are confident that our battle with our allies Hezbollah is a joint battle of the resistance front," he said.
President Assad, however, said he was confident that Hezbollah leader Seyed Hassan Nasrallah is "capable of containing any repercussions of any aggression against Syria."
"We are sure that they would not dare him."
In an interview broadcast by Venezuela's state-run Telesur network Wednesday President Assad said he does not discount the possibility of a US military attack even though threatened action was forestalled when he agreed to give up chemical weapons.