Iran: Israel Must Immediately Join Non-Proliferation Treaty
September, 26, 2013 - 18:40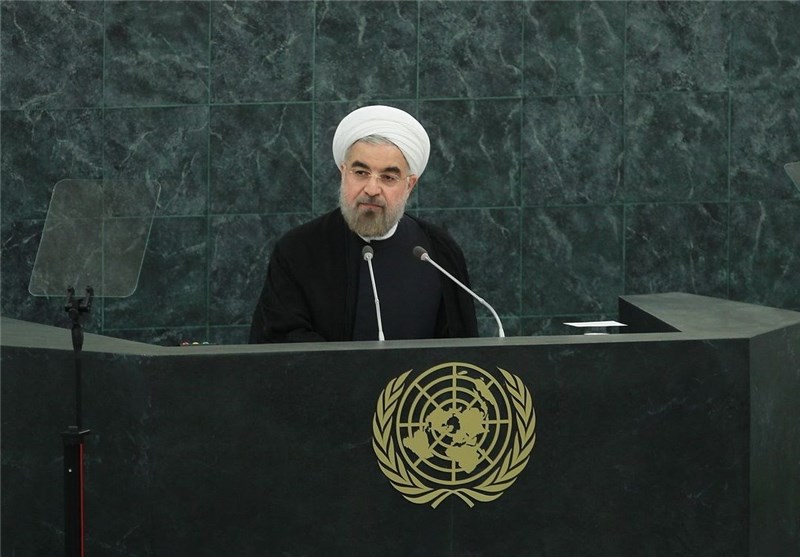 TEHRAN (Tasnim) - Iran's President Hassan Rouhani on Thursday called on Israel to join the nuclear Non-proliferation Treaty (NPT) without delay, and urged the regional countries to take part in a conference to make a nuclear free Middle East a reality.
Addressing a High-Level Meeting on Nuclear Disarmament during the 68th United Nations General Assembly at UN headquarters in New York, President Rouhani called for global nuclear disarmament, saying thousands of nuclear weapons are "the biggest threats against peace."
"As long as nuclear weapons exist, the threat of their use exists," Rouhani said, recalling the tragedies of Hiroshima and Nagasaki in 1945.
He said Israel, which is assumed to be the sole possessor of nuclear weapons in the Middle East and has so far refused to acceded to the treaty, must sign to and ratify the NPT.
"Israel which is the only country in the region that had not yet signed the Nuclear Non-Proliferation Treaty must join the treaty without delay, so that all nuclear activities in the region come under the comprehensive safeguards of the IAEA," Rouhani added.
The Iranian president called for a conference to make the Middle East free of nuclear weapons or any WMDs, and urged all regional countries to take part in this conference.
"Almost four decades of international efforts to establish a nuclear weapon-free zone in the Middle East have regrettably failed," Rouhani, who was speaking on behalf of the Non-Aligned Movement (NAM), told the assembly.
"No nation should possess nuclear weapons, since there are no right hands for these wrong weapons," he added.