Relief Slow to Reach Pakistan Quake Victims
TEHRAN (Tasnim) - The death toll from Pakistan's earthquake rose past 350, as tens of thousands of survivors wait in searing heat for government aid.
September, 27, 2013 - 12:13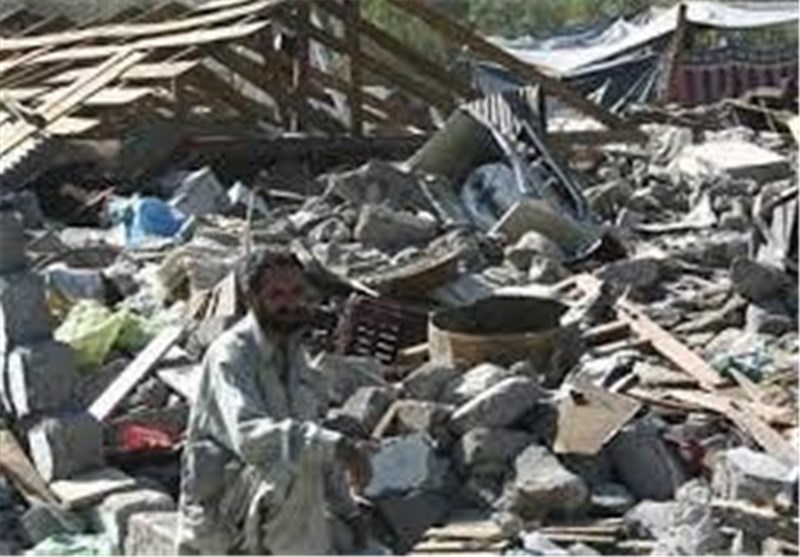 More than 100,000 people made homeless by Tuesday's 7.7-magnitude quake spent a second night in the open or under makeshift shelters overnight, as response teams struggled to reach the remote region in the southwestern province of Balochistan.
At least 359 people were killed in Awaran and Kech districts, while another 765 were left injured, a Provincial Disaster Management Authority (PDMA) official told Al Jazeera.
Official sources, however, told Al Jazeera that the number of dead was higher than 500.
The PDMA said 313 people died in Awaran district, where the quake struck, and 46 were killed in neighbouring Kech district.
The population of Awaran is scattered over more than 21,000 square kilometres of remote and rugged terrain, where infrastructure is limited, with few medical facilities or even roads.
Conditions are desperate among the survivors and many are going without food, water and shelter, having lost everything in the quake, Al Jazeera's Kamal Hyder reported from Awaran district.
Doctors in the village treated some of the injured, but because of a scarcity of medicine and staff, they were mostly seen comforting residents.
"We need more tents, more medicine and more food," said a spokesman for the provincial government, Jan Mohammad Bulaidi.
Bulaidi told Al Jazeera that more than 2,000 tents and food packages had reached the affected areas so far.
"We have reached the Awaran headquarters and many of the affected areas are very far away. As you can imagine, we have a many issues in getting aid to those areas," he said. "There is also the danger of militancy in these areas."
Balochistan is Pakistan's largest province, but also its least densely populated and poorest region. Separatists, who have increasing popular support, say the central government in Islamabad exploits Balochistan's natural resources and does not reinvest in the province's infrastructure.