Deal Reached on Syria UN Resolution
TEHRAN (Tasnim) - The US and Russia said they have finally reached an agreement on a UN Security Council resolution aimed at ridding Syria of its chemical weapons.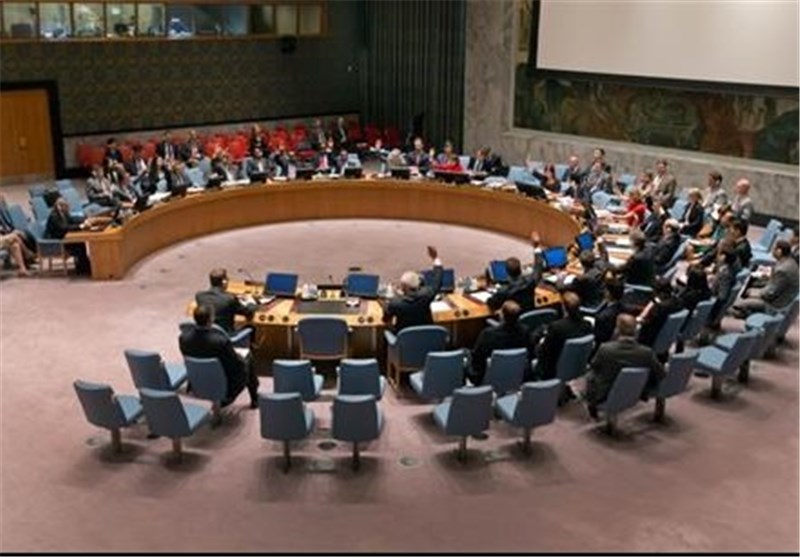 The UN Security Council could vote as early as Friday night on a draft resolution to rid Syria of its chemical weapons, US, Russian, French and British diplomats said on Friday - provided the Executive Council of the Organisation for the Prohibition of Chemical Weapons in The Hague approved a plan for the destruction of Syria's poison gas arsenal beforehand.
Vitaly Churkin, Russia's UN envoy said he hoped the Security Council would be able to vote on a resolution demanding the eradication of Syria's chemical weapons arsenal about 8pm (0000 GMT on Saturday).
"I know that some ministers are extending their stay in New York in order to participate in that vote," Churkin said.
Samantha Power, US ambassador to the United Nations, confirmed on Twitter that a deal was reached with Russia "legally obligating" Syria to give up its chemical stockpile, and the measure was going to the full Security Council on Thursday night, Al Jazeera reported.
Mark Lyall Grant, Britain's UN ambassador, said the Security Council permanent members agreed on a "binding and enforceable draft ...resolution".
He said Britain would introduce the text to the 10 other members of the Security Council at a meeting on Thursday night.
A major sticking point had been Russia's opposition to writing the resolution under Chapter VII of the UN charter, which covers the council's authority to enforce its decisions with measures such as sanctions or military force.
The compromise draft resolution, obtained by Reuters news agency, makes the measure legally binding, but provides for no means of automatic enforcement as the US, Britain and France originally wanted.
Sergei Ryabkov, Russia's deputy foreign minister, said earlier that his country was ready to help guard Syrian chemical weapons sites and destroy President Bashar al-Assad's stockpiles, but it would not ship any of the chemical arms to Russia for destruction.
"We will be ready to help in guarding those facilities where work is being carried out," the Interfax news agency quoted Ryabkov as saying at an arms fair in the Ural Mountains city of Nizhny Tagil.
Russia and the US are the only countries with industrial-scale capacity to handle mustard, VX, sarin or cyanide-armed munitions, but the import of chemical weapons is banned under US law.