Iranian, US Presidents Hold Telephone Conversation
TEHRAN (Tasnim) – Iranian President Hassan Rouhani and his US counterpart Barack Obama talked over the phone as the Iranian official was on his way to leave New York City after the 68th annual session of the United Nations General Assembly.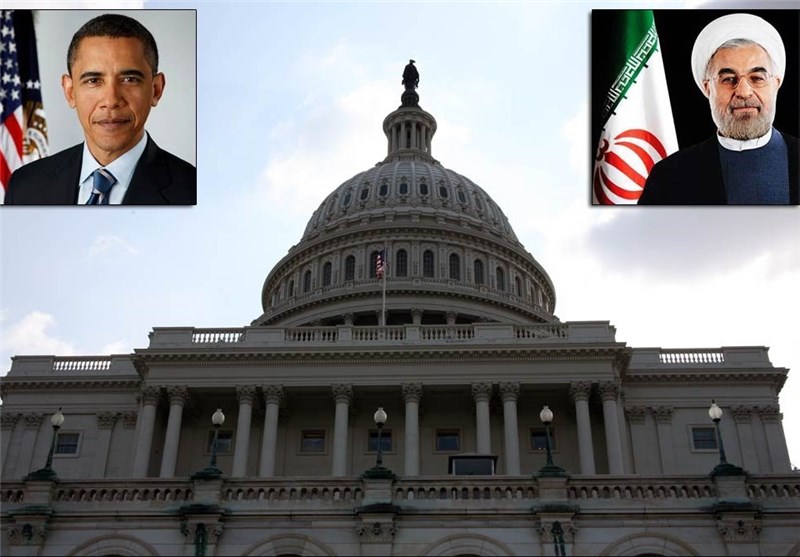 The telephone conversation with Obama was made just before Rouhani left New York, where he attended the annual summit of the UN General Assembly.
This is the highest-level contact between the two countries in more than three decades and a sign that they are serious about reaching a pact on Tehran's nuclear program.
The two presidents have reportedly discussed different issues during their phone conversation.
Both Rouhani and Obama underlined the need for a political will for resolving the West's standoff with Iran over the Tehran's peaceful nuclear program, the official website of the Iranian president reported.
The two leaders also stressed the necessity for mutual cooperation on different regional issues.
Speaking to reporters afterwards, Obama said he and Rouhani had directed their teams to work quickly towards an agreement on Iran's nuclear program.
"Just now I spoke on the phone with President Rouhani of the Islamic Republic of Iran," he said from the White House.
"The two of us discussed our ongoing efforts to reach an agreement over Iran's nuclear program," Obama said.
"I reiterated to President Rouhani what I said in New York: While there will surely be important obstacles to moving forward, and success is by no means guaranteed, I believe we can reach a comprehensive agreement."
Obama further noted that his conversation with Rouhani, which took place as the Iranian president headed to the airport, "underscores the deep mistrust between our countries, but also indicates the prospect of moving on that difficult history."
According to Reuters, a senior administration official said the Iranians expressed interest in a phone discussion before Rouhani left the United States and that the White House quickly arranged the call, which took place at 2:30 p.m. (1830 GMT) and lasted about 15 minutes.
But a source close to Rouhani said the United States had reached out after positive talks between Secretary of State John Kerry and Iranian Foreign Minister Mohammad Javad Zarif a day earlier.